Explores mouthwatering meat-free alternatives with our assortment of Italian vegetarian recipes.
The land that gave birth to this popular, flavorful cuisine also holds an astounding secret!
Italy, yes Italy was the birthplace of the vegetarian movement!
And here is more…
The legendary Leonardo Da Vinci himself emphasized the benefits of a plant-based diet in the Renaissance period.
So, cherished since old times, explore the vibrant flavors of veggies with these Italian vegetarian recipes from soups, salads and stews to elegant pies, tarts and pastas.
Let's start!
Here is a heart-warming soup featuring the best Italian touch in terms of both flavors as well textures.
And guess what's never missing from an Italian dish?
Pasta, of course!
This vegetarian soup also features pasta that adds some more texture and deliciousness so that you don't miss the meat!
Get your taste buds ready for Vegetarian Italian Hoagies, a sandwich sensation!
Hoagies are delicious subs with soft rolls filled to the brim with tasty ingredients. Italian hoagies take it up a notch, packed with flavorful veggies and cheeses.
Enjoy these anytime you are hungry for a filling as well as nutritious meal!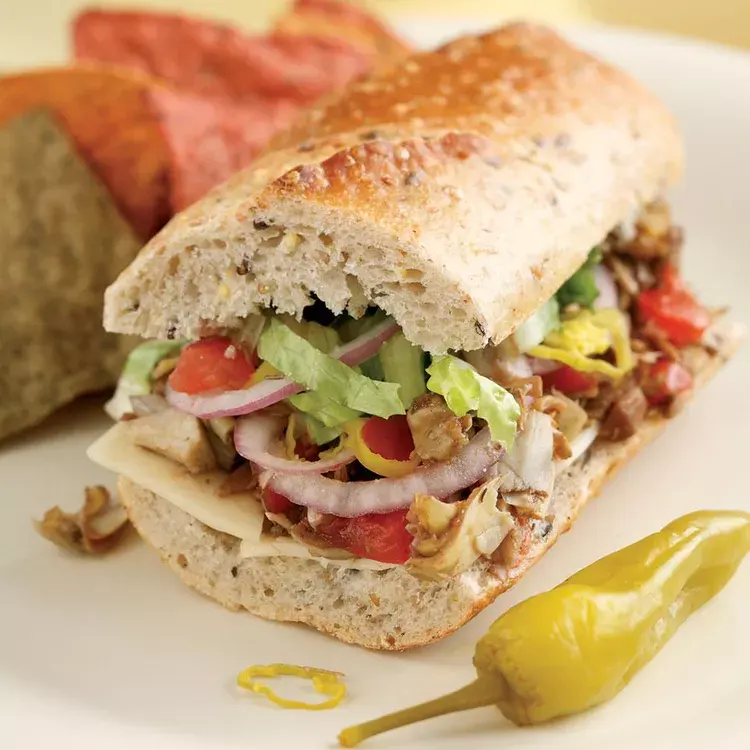 We all know what the easiest fix is for a weekday dinner!
A skillet recipe to let you satisfying your hunger and get a dose of nutrients from plant-based ingredients!
This dish features beans cooked in a vegetable broth and seasoned with Italian herbs – delicious and satisfying!
A simple salad with the usual sliced veggies is too mainstream! So, we add an exciting Italian touch to some fresh and crunchy vegetables.
And the secret is…
A special Italian vinaigrette with garlic powder, ground mustard, honey and red wine vinegar to create a lip-smacking flavor!
This special Italian pasta with veggies is Pasta all'Ortolana as the locals call it!
It is a delicious meal that takes no time to cook! Plus, it is simple and really easy peasy to create.
You can customize the ingredient list to include the veggies you want.
The best way to enjoy your vegetables the Italian way is to cook them with delicious pasta – a filling meal for the family!
This Tuscan vegetarian pasta is a delightful creation featuring some wonderful and nutritious veggies like mushrooms, spinach and broccoli.
The result is a cheesy, saucy and juicy vegetarian pasta!
Oven Roasted Vegetables are an incredibly easy Italian vegetarian side for a delicious meal!
You need no special cooking skills to put together this creation. Simply cut, season and roast!
And the result is…
A vibrant dish that is full of nutrition and the best Italian flavors.
A vegetable pasta is always one of the quickest and easiest meals to prepare when you are busy or simply out of ideas for dinner!
But do you know what is even easier?
This One-Pot Veggie Pasta! Ready in 20 minutes, it leaves no mess for you to clean up afterwards!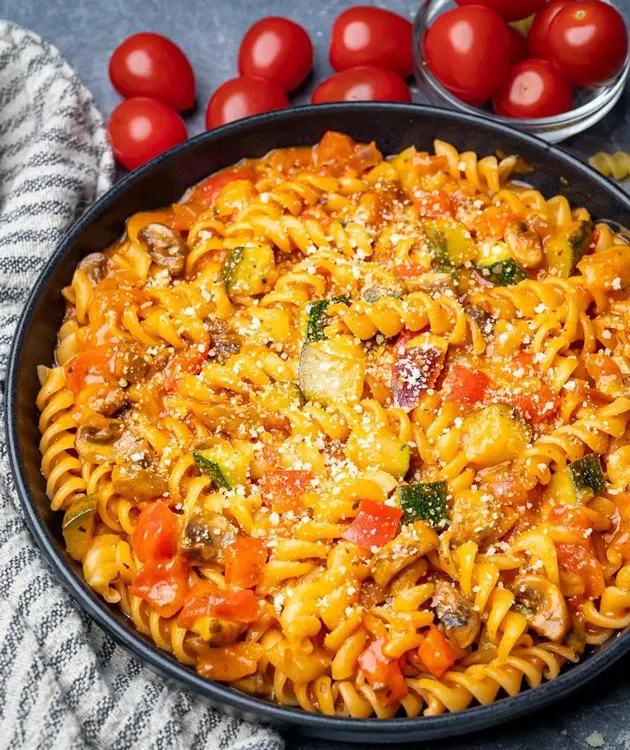 Savor Italian Style Greens – A classic recipe for vibrant green veggies!
This dish is all about embracing the flavors of Italy to incorporate healthy green vegetables in your meal.
And the best thing is…
You can use any green veggie for this dish – spinach, cabbage or just ordinary salad leaves!
Include a hearty protein-rich dish in your vegetarian diet with this lentil soup recipe.
Featuring a vegetable broth, the soup contains lentils along with a medley of gorgeous veggies – zucchini, carrots, onions, kale and garlic.
Italian herbs add a classic touch with lots of aroma and flavor for you to enjoy every bite of the soup!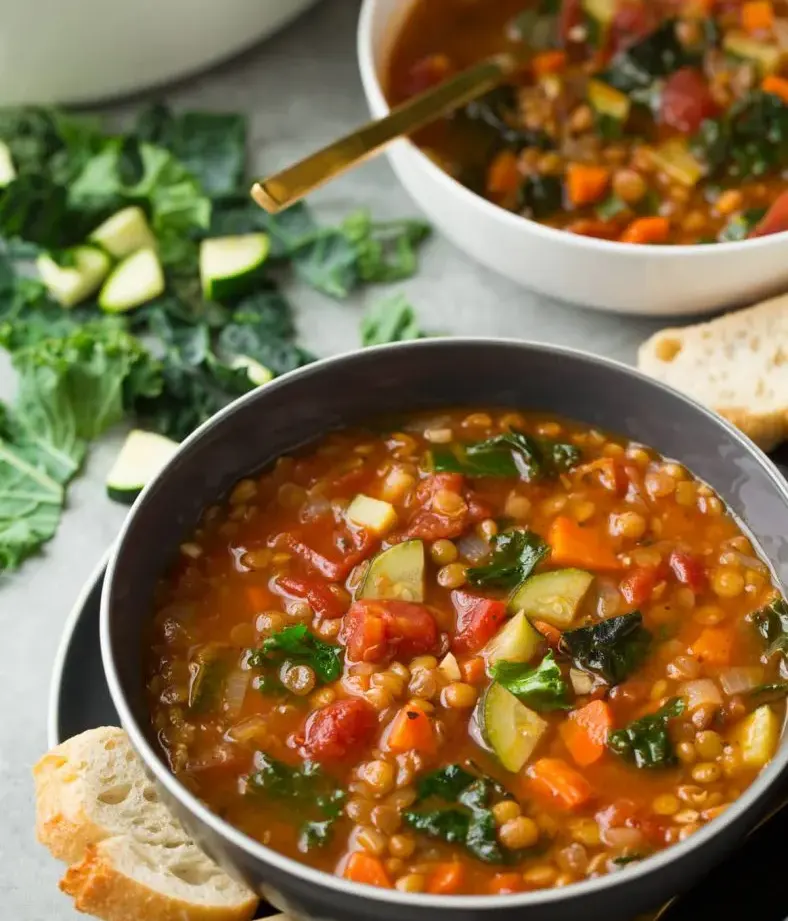 Wondering how to add the oomph factor to your vegetable salad?
Drizzle some Italian dressing over it to enjoy your crunchy salad with loads of flavor and excitement!
This recipe will help you create your own homemade Italian dressing with a fresh and homely touch – way better than the store-bought version!
Let's talk about Italian Steamed Vegetables – A healthy delight for your taste buds! It's all about keeping the veggies tender and full of flavor.
Imagine a colorful medley of veggies like broccoli, carrots, and zucchini, steamed to perfection.
It's a simple yet delicious way to add a touch of Italian goodness to your meal!
Italian Greens and Beans featuring the unique tasting escarole – the leafy green that is the peppery cousin of lettuce.
Paired with soft and creamy white beans, it creates a vegetarian dish that has the goodness of greens with protein and fiber!
Plus, it is a quick dish ready in less than 30 minutes!
Get ready for a quick and delicious Italian Sauteed Baby Spinach adventure!
It's all about tender baby spinach leaves cooked to perfection featuring a burst of vibrant green goodness!
Sautéed with garlic, olive oil, and a sprinkle of seasoning, it's a tasty side dish or a flavorful addition to pasta dishes.
Adding mushrooms to your vegetarian meals is a great way of consuming proteins in a meat-less way.
So, give this recipe a try with delicious mushrooms and spinach.
Giving it a tasteful Italian touch is so easy!
Simply sautee with garlic and balsamic vinegar for an instant Italian touch!
There is nothing quicker and easier than making a fresh green salad!
It is refreshing, light and full of vitamins and minerals for a quick lunch or mid-day cravings.
And of course…
This Italian Fresh Green Salad is a delicious option for folks looking to lose weight.
Craving a flavorful and speedy dish?
Here is an incredible recipe for 15-Minute Garlic Parmesan White Beans!
Featuring canned cannellini beans, the dish gets its Italian touch from the garlic, parmesan and cherry tomatoes.
Serve with some crusty bread to enjoy a lovely and satisfying vegetarian meal.
Get ready for a bowl of Italian comfort with this Bread & Tomato Soup.
It's a vegetarian delight in the form of a hearty soup made with crusty bread, tomatoes, and a medley of vegetables.
And the best part is…
With its thick and satisfying texture, this soup is more than just an appetizer!
Get ready to devour an Italian Toasted Sandwich with a rich veggie filling!
The roasted eggplants bring a smoky richness while the sun-dried tomatoes add a burst of tanginess. Melty mozzarella ties it all together!
And there is more…
A touch of pesto brings a fresh and aromatic kick.
Looking for a vibrant vegetarian side dish featuring an Italian flare?
This recipe is an awesome choice as it turn simple green beans into an exotic side or appetizer.
It has everything for Italian food lovers – garlic, Italian seasoning and olive oil! These few ingredients impart an incredible flavor to green beans!
Garlic bread is a heart-favorite dish for many! It's a delicious accompaniment for soups or creamy pasta dishes.
Learn to make the BEST garlic bread that uses no animal-based products at all! This dairy-free version is perfect for vegetarian and vegans alike!
This recipe will tell you how to make crispy bready oozing with garlicky goodness in 25 minutes!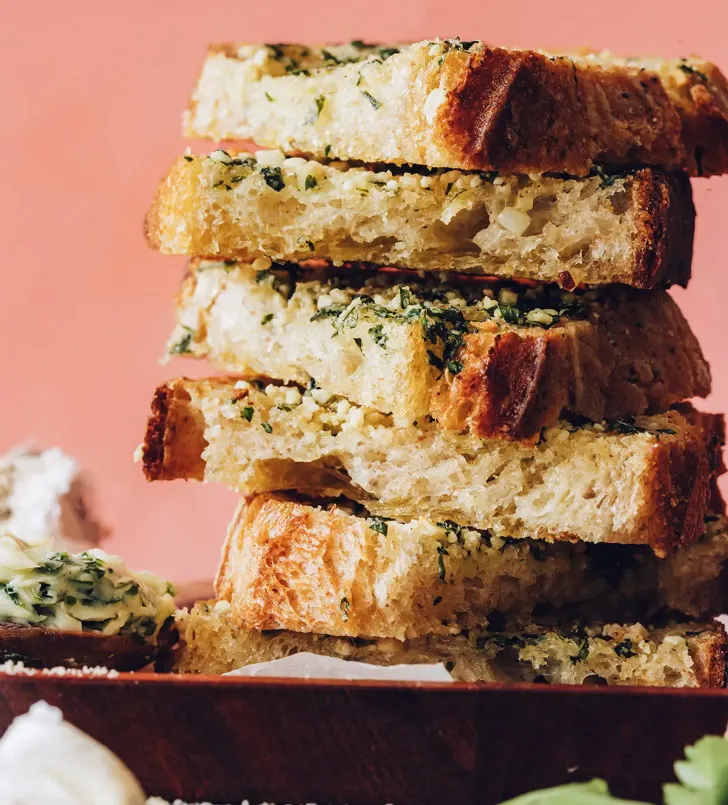 Italian Marinated Vegetable. It's a medley of colorful veggies like cauliflower, carrots, and peppers that are marinated in a tangy and zesty dressing.
This salad is a visual feast, bursting with crunchy goodness and a satisfying kick.
Enjoy it as a refreshing side dish, on top of sandwiches or just as a healthy snack.
Get ready to indulge in an Italian Inspired Vegetable and Ricotta Tart! It's like a slice of savory heaven.
The tart features a flaky crust filled with creamy ricotta and topped with a colorful combination of veggies.
Enjoy it as a light lunch or dinner or share it with friends for a delightful gathering.
Contrary to their name, these flat beans are actually quite excited as a side dish.
The simple cooking process for these beans involves steaming and grilling. The result is tender and soft beans that still have a nice crunch.
Italian seasoning and a zesty touch instantly turn these flat beans into a lip-smacking appetizer!
Italian Vegetarian Stuffing is a flavorful twist for your meat-free diet.
It's a savory blend of bread, herbs, meatless Italian sausages and more.
Here are some creative ideas to enjoy it…
Use it to stuff bell peppers, mushrooms, or even zucchini boats! Take your vegetarian creations to a whole new level of yum!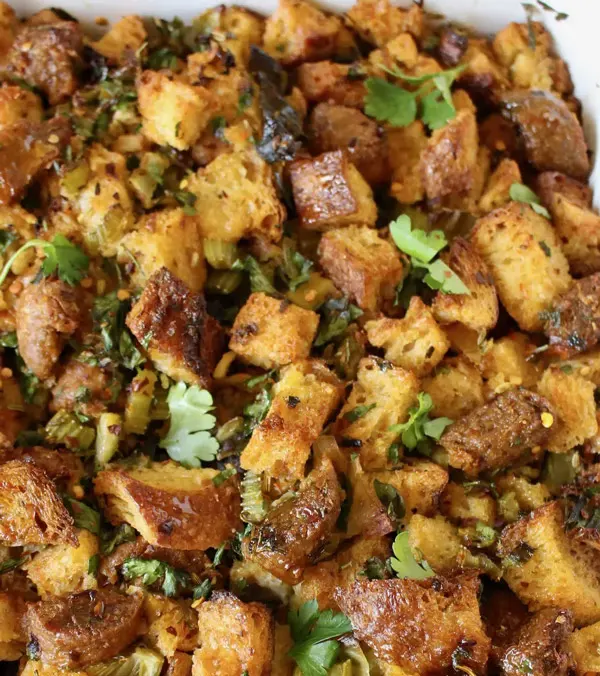 Get ready to roll with these tasty and nutritious dish.
Call it a wrap or an Italian burrito. But the filling is wrapped up in cabbage leaves for a crunchy twist!
With a filling of veggies, rice and cheesy goodness, you can add this fun dish to your menu any day of the week.
Vegan Focaccia Bread is a flavor-packed delight straight from Italy.
It's a fluffy, herb-infused bread topped with fragrant rosemary and briny olives. Crispy on the outside and soft-like-pillows on the inside.
Enjoy it warm with a drizzle of olive oil or as a scrumptious sandwich base with a vegetable filling.
Indulge in the delightful flavors of Italian Baked Beans and Greens!
This dish combines creamy cannellini beans, tender greens, and a variety of Italian spices.
The result?
A delicious blend of savory and herbaceous flavors. It's a wholesome and flavorful way to experience the taste of Italy!
Here is a fusion of Italian and Indian cuisines in the form of Baked Italian Cheese Vegetable Cupcakes.
You know what this means?
This fusion is going to give you the aromatic experience of Italy with a spicy Indian kick!
These savory cupcakes are an innovative snack you can enjoy at breakfast or with tea.
Behold a classic Italian vegetable soup with beans and parmesan.
This soup is not just an appetizer, but you can serve it as a main-course item with some warm bread.
It is a delightful vegetarian dish with a meatless source of protein coming from the beans for a nutritious meal.
Italian Sautéed Mushrooms with classic garlic flavor and juicy tomatoes are a vegetarian adventure!
The protein-rich mushrooms are tender while the tomatoes add a juicy touch to the dish.
This versatile dish will pair well with pasta or rice.
And here is a super creative idea…
Use it as a topping for your vegetarian pizza!
Did you know?
Not all pies take hours to cook! This vegetable ricotta pie comes together in 15 minutes – warm, delicious and hearty!
This savory vegetarian dish is filling, but light and refreshing. It can easily double as a main course dish or as a tea-time snack.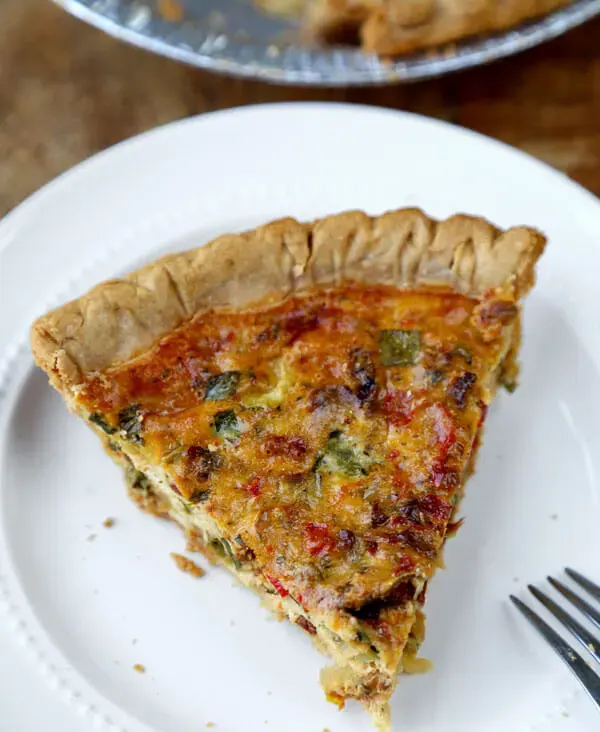 Here is an egg-cellent vegetarian creation with Italian Eggplant Pie.
Layers of roasted eggplant, flavorful tomato sauce, and melted cheese makes it a delightful dish!
Here is how the eggplants add wonder to the dish…
This veggie add a rich and meaty texture. Plus it's a nutritious choice with all its vitamins and fiber.
Here is a delightful spring dish for vegetarians that is festive enough to be served at your Easter feast.
The main features of the dish are its crispy pastry crust, your favorite spring vegetables and ricotta cheese.
This classic Italian recipe takes only 30 minutes of prep time and 50 minutes in the oven – easy and convenient!
Here is an Italian dish that is not only suitable for vegetarian, but also a delightful creation for keto dieters.
Low in carbs and high in proteins and keto-friendly fats, the dish is a satisfying meal that's good for your health.
So, get your Italian seasonings ready and cook this easy-peasy dish for your vegetarian menu.
Get ready for the ultimate easy and delicious dish—Italian Roasted Potatoes!
Trust me…
Nothing can be easier to cook than this!
Simply toss potatoes with Italian seasonings, pop them in the oven, and voila! Get ready to impress with minimal effort!
These crispy and tender potatoes are a delightful side dish or even a hearty snack.
Mamma Mia!
Here is a hearty mix of colorful veggies that you can simmer in a flavorful tomato base, vegetable stock or coconut milk! Be as creative as you like!
The stew tastes rich and comforting with classic Italian goodness.
Enjoy it with crusty bread or ladled over creamy polenta.
Vegetarian Italian Chopped Salad – A colorful explosion of fresh ingredients that are chopped to perfection.
Making it is a breeze – just toss your favorite veggies with a zesty Italian dressing.
And the best thing is…
You can customize with delicious add-ons like feta cheese, bread croutons or avocado.
Taste summer in a bowl with Ciammotta, the ultimate Summer Vegetable Stew!
It's a medley of fresh veggies, like tomatoes, zucchini, and bell peppers, simmered to deliciousness. You may add beans or lentils for a punch of protein.
Making the stew is simple – just chop, sauté, and let the flavors mingle!
The word rolls instantly brings the image of wraps in the mind.
But don't be deceived by the name of the dish!
It is more like a casserole or lasagna featuring pasta, veggies, cheese and some delectable sauces.
Add any vegies you like to customize the meal.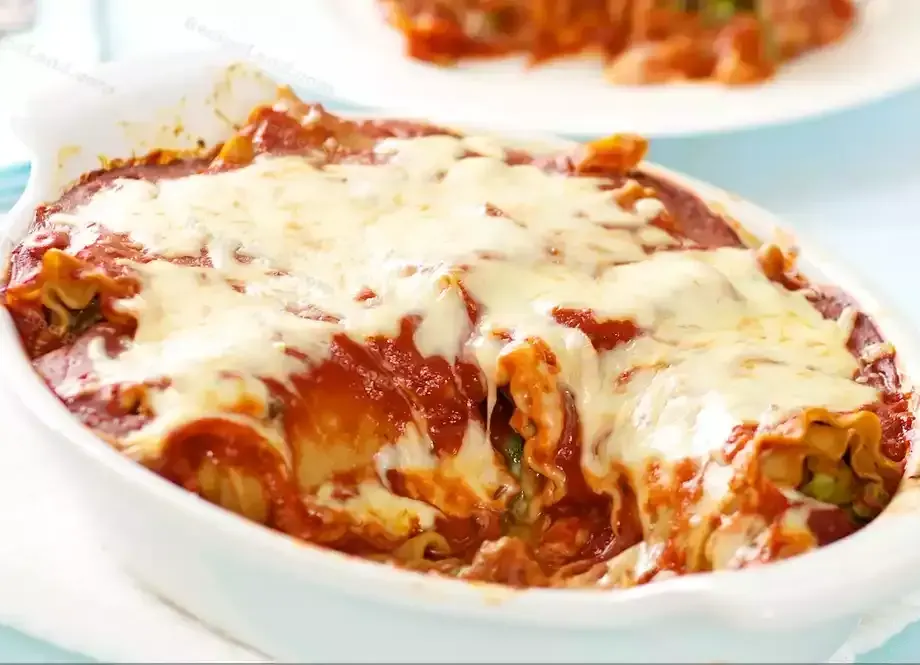 Final Thoughts
Congratulations, you've now unlocked the door to the delicious world of Italian vegetarian recipes!
From fresh salads to hearty pasta dishes, your culinary journey has been a feast for the senses.
Remember…
Italy's vegetarian cuisine is not only about scrumptious flavors but also celebrates the harmony between health and taste.
So go ahead, embrace the art of healthy and flavorful cooking with these Italian vegetarian recipes.
And before signing off, do let us know your feedback.