Hey there, kitchen adventurers!
Ready to dive into the whimsical world of rice flour recipes?
Rice flour is made by grinding white or brown rice grains into a fine powder. The result is a gluten-free ingredient.
Do you know what else can rice flour do?
It gives a light and fluffy texture to make gorgeous cakes, cookies and pastries.
So, get your hands on these rice flour recipes for crispy snacks, fluffy pancakes, crunchy cookies and much more.
Let's spill the grain and get cracking!
Roti – or flatbread – is a staple in Southeast Asian countries. It is the uncontested accompaniment for curry or gravy-based dishes.
But, individuals with gluten allergies or the celiac disease cannot have the conventional wheat flour rotis.
Here is the solution…
Make soft flatbread with rice flour for gluten-free rotis.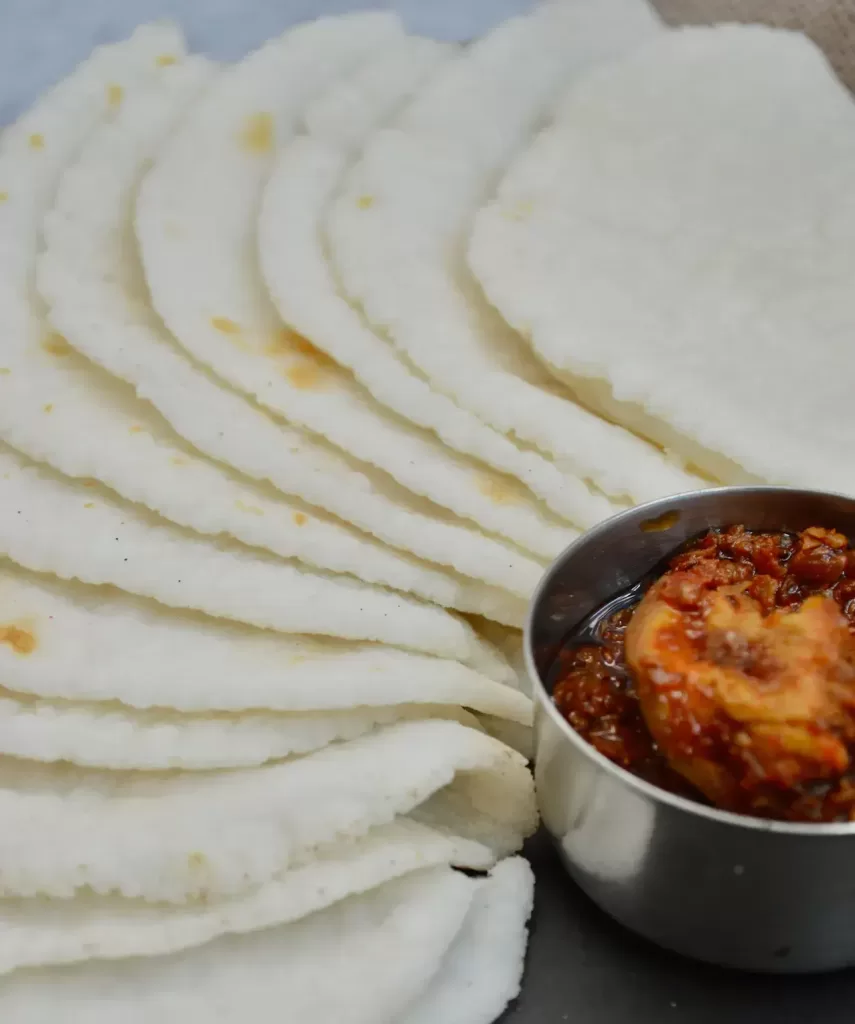 Here is the perfect gluten-free option for your breakfast – soft and fluffy rice flour bread.
You need no baking expertise or expensive equipment and tools to create this homemade wonder. This is a simple recipe with only 15 minutes of prepping time.
Enjoy the freshly baked bread with some butter and jam or make lunchtime sandwiches.
Get ready to bake the perfect holiday treat in your kitchen – a lovely fruit cake that is gluten-free.
Using rice flour as the key ingredient gives you the softest and fluffiest cake embedded with fruit chunks.
Plus, you may even freeze the cake. Use it whenever needed.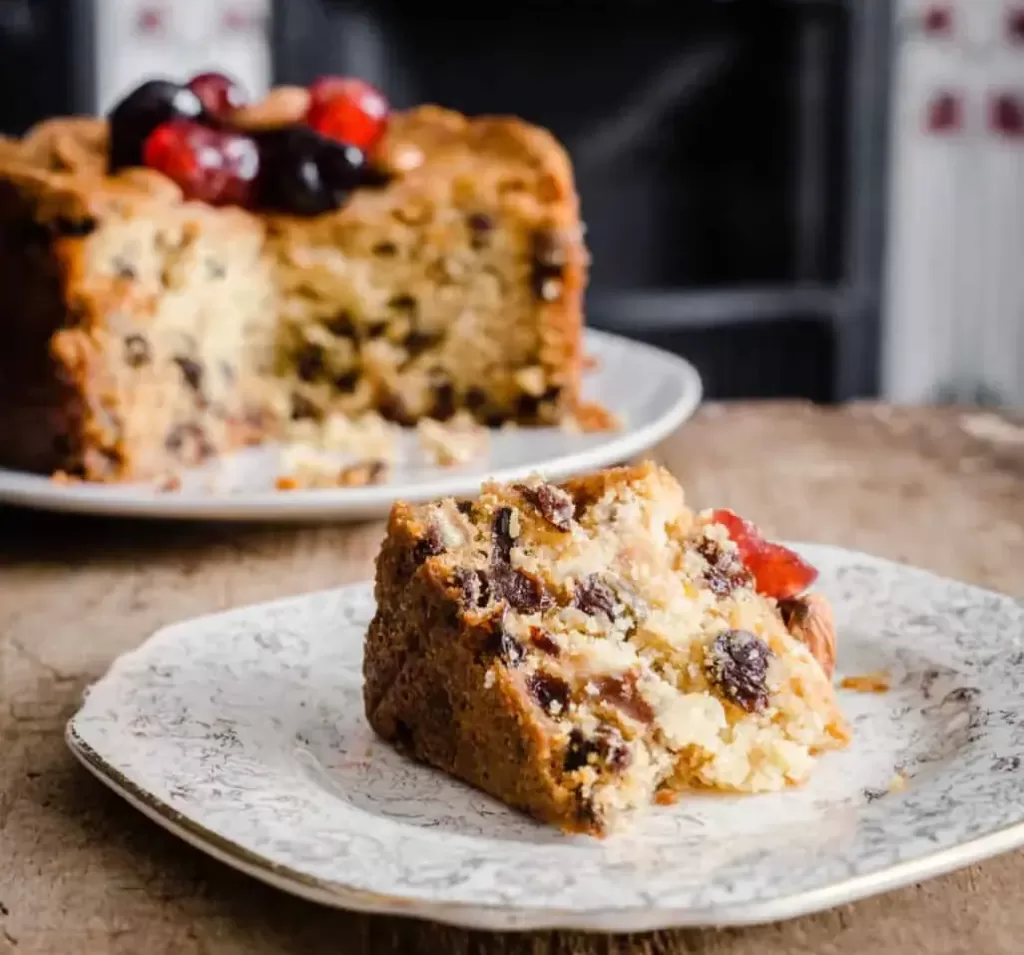 One of the most exciting ways of using rice flour is to make your own gluten-free pasta.
And the most amazing thing is…
You don't need to follow any complicated procedures. Just some brown rice flour, tapioca starch, xanthan gum and eggs – the perfect pasta dough is ready!
Get ready to whip up the easiest breakfast with this recipe for delightfully delicate rice flour crepes.
Guess what…
All you need is four ingredients for the perfectly thin and soft crepes.
Add whatever you are craving for to these crepes. Spread some jam over them or roll them up with fruits or a savory filling.
Ah, rice flour dumplings, those little pockets of joy!
Originating from Asian cuisine, these delightful dumplings are made with rice flour dough for a gluten-free version.
The result is a soft and chewy texture with a playful bounce on your tongue.
Relish with your favorite sauce – sriracha, sesame sauce or simple ketchup!
This recipe is a culinary gem worth safeguarding – a treasure you'll want to cherish!
This is because it gives us a delicious batch of wonderful chocolate chip cookies that are low in sugar.
So, the snack is perfect for diabetics as well as those with gluten allergies.
Discover a culinary marvel that will elevate your home cooking skills and leave a lasting impression.
Naan Berenji is a Persian delight that is a sight to behold!
These tempting cookies from Iran are crafted with rice flour, resulting in a melt-in-your-mouth texture that's delicate yet satisfyingly crumbly.
If you love crispy fried chicken, you will be delighted to create this Japanese version right in your own kitchen.
Rice flour gives the perfect crunchy coating leaving the interior juicy and tender.
So, cook fast-food quality fried chicken and indulge in the crispiness.
Crispy rice flour sticks are an addictive homemade snack for your munching cravings.
These savory chips feature Indian spices and herbs for a savory and lip-smacking treat. Enjoy at tea-time or as a snack you can have anytime.
The best thing is…
These chips have a good shelf-life and can easily be stored
Looking for something to munch on for movie night at home?
These rice chips are just what you need – crunchy and addictive!
And don't worry!
These are not fried, but baked! So, you can keep eating one after the other without guilt!
And the best part, of course, is that you need just 3 ingredients to make this gluten-free crisps!
Brace yourselves for a chocolate explosion!
These chewy cookies have chocolate oozing out with a gooey center and melt-in-your-mouth chocolate at the top.
Plus, the salt flakes create the perfect fusion of flavors.
Checking this recipe out is definitely worth your time to enjoy this gluten-free treat that can make your chocolate dreams come true!
Learn how to make your chicken wings indulgently crispy with this easy recipe.
It's a healthy alternative to deep fried version of crunchy chicken wings. Bake these with much less oil and enjoy the delightful crispiness.
Plus, baking means no more slaving in front of the hot stove. Simply let your oven do the cooking!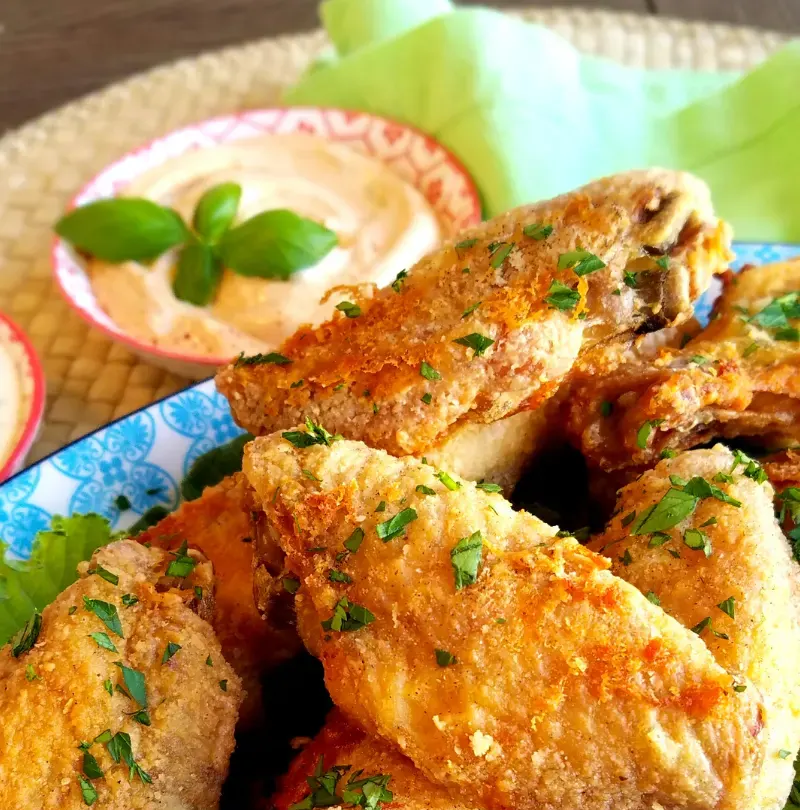 Crispy potato smiles are such an adorable treat for your kiddos!
These are made with mashed potatoes, flavorings and rice flour – that's all!
This easy recipe helps you create some innovative happy faces for your children to enjoy as a snack or school lunch.
So, head to the recipe and learn step by step how to make the perfect potato smiles.
Give your homemade fries a healthy twist by turning to the oven instead of the conventional deep frying.
Guess what!
Oven baking your fries gives you amazing results – potato fries that are crispy on the outside and delightfully soft inside.
All you need is 15 minutes of prepping time and let the oven take over for the rest of the 45 minutes.
Get ready for a gluten-free baking adventure with easy dinner rolls!
These fluffy delights are crafted with rice flour and turn out as soft as clouds!
Picture the satisfaction of kneading the dough, the aroma of freshly baked bread, and the heavenly texture!
Slather them with butter, dip in soups or enjoy with hearty meals.
Here is another wonderful use of rice flours – creating fluffy breakfast pancakes!
Do you know why this recipe is a gem?
It helps you cook the perfect pancakes in just 10 minutes! Plus these are not overly sweet.
So, enjoy them your favorite way by adding syrup, fruits, jams or anything you fancy!
Let me introduce you to the marvelous world of gluten-free apple crumble!
Imagine this…
Tender, cinnamon-kissed apples beneath a golden, crispy blanket of sweet crumble topping – a delightful contrast of soft and crunchy!
You are going to adore it for its warm, comforting flavors and the welcoming aroma that fills the kitchen.
Hey, ready to embrace a healthier lifestyle?
Then listen up!
This air fryer recipe is about to become your recipe book's precious gem.
We're talking about crispy shrimp coated in rice flour to make your crunchy meal gluten-free.
Add a sprinkle of salt and pepper, and boom! You've got yourself a mind-blowing, lip-smacking delight.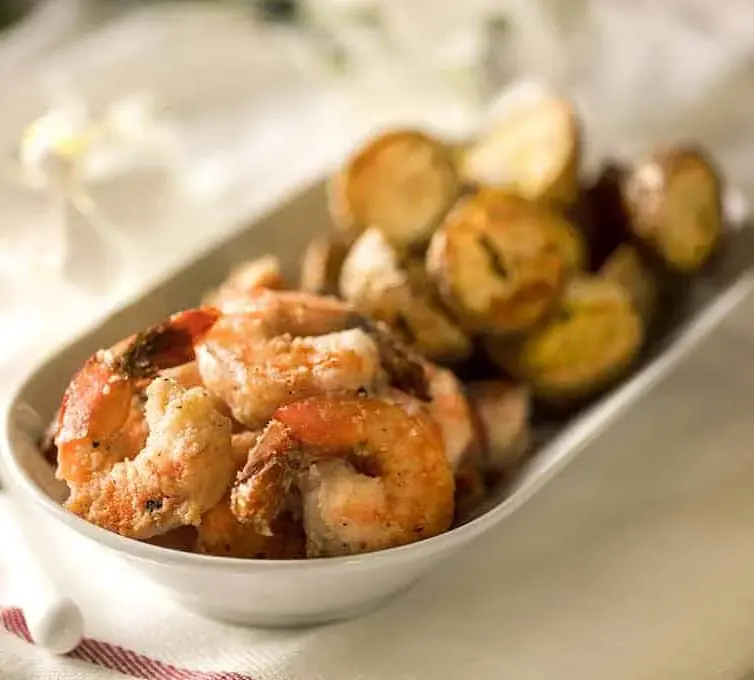 Picture this…
Delightful little dumplings that originated in the heavenly land of Tibet and spread their deliciousness throughout Asia.
Now, let's talk rice flour momos—these beauties swap the traditional wheat wrapper for a gluten-free twist.
Expect a light and slightly chewy texture, with a delicate rice flour casing hugging flavorful fillings vegan filling.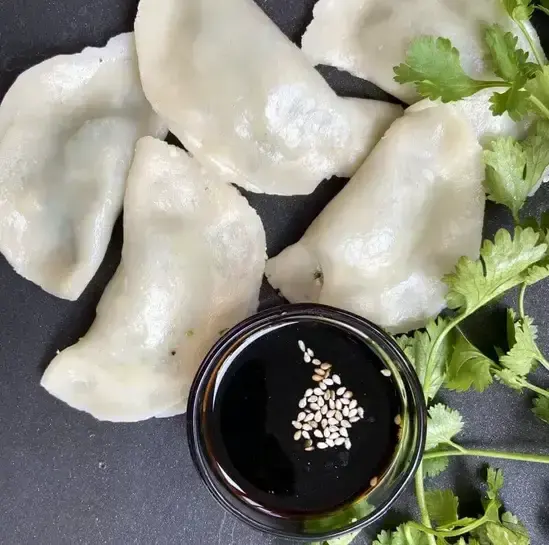 Final Thoughts
So, with these wonderful rice flour recipes, we wind up our gluten-free culinary adventure.
By now, you have learned the art of creating fluffy pancakes, crispy snacks, crunchy cookies and more with this versatile ingredient.
It is definitely a wonder in the kitchen for so many reasons! It's ability to create light textures, absorb flavors and satisfy gluten-free dietary needs are just some of its amazing qualities.
Do you know any more wonders of rice flour recipes?
Do share your knowledge with us!