Get ready to step out of your culinary comfort zone and try something truly unique and delicious – tripe!
Tripe recipes have been popular all over the world for centuries.
Do you know why?
Being the stomach lining of cows, sheep or pigs, this ingredient is a rich source of nutrients like protein, iron, and zinc.
And here is another reason to delve into these tripe dishes…
Many cultures have their own traditional ways to cook with tripe and you can enjoy various cuisines – from Peruvian Tripe Stew to Cantonese Dim Sum tripe!
Let's begin our tripe adventure.
Get ready to nourish yourself with this delicious trip dish.
It features honeycomb tripe which is cooked with onions. Some fresh parsley adds flavor to the dish as well as a pop of green color.
But the cherry on the top is…
Some creamy and buttery white sauce that is drizzled lavishly over tripe.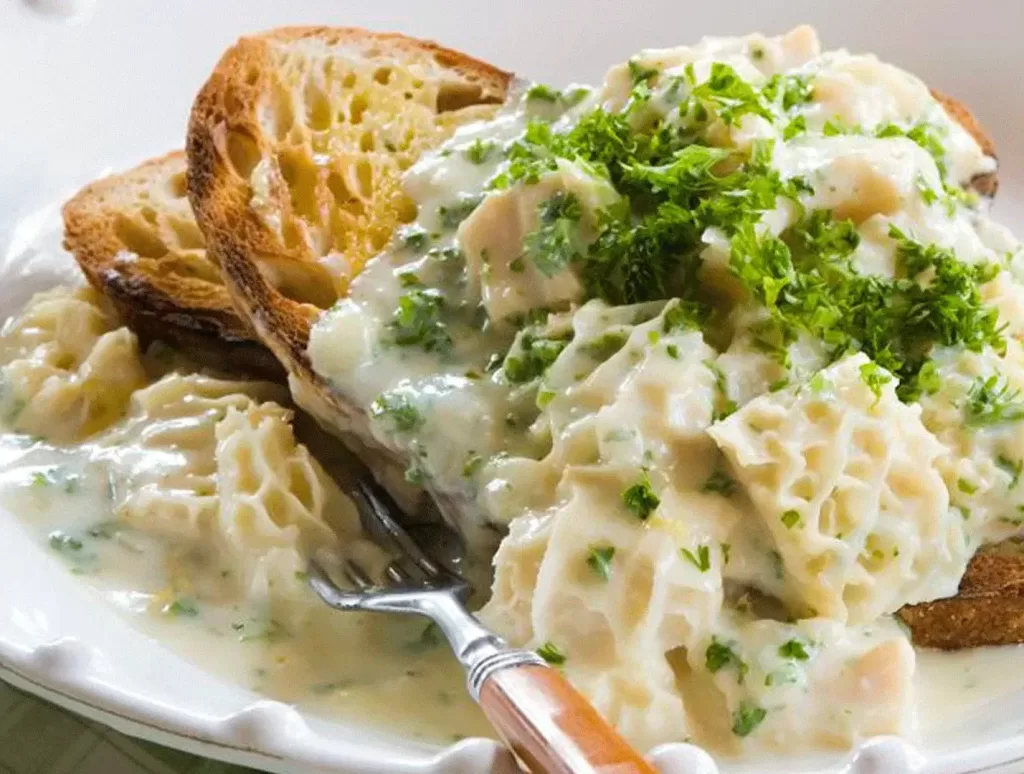 Here is a flavorful dish that is going to make you fall in love with tripe!
It is beautifully flavored with garlic, red peppers and other aromatic herbs for a delightful taste.
And there is more…
Adding red onions and celery enhances the texture of the dish.
Get ready for a crunchy and zesty explosion in your mouth with this recipe.
Here is the real game changer…
The lemony pepper mayo that elevates the taste of fried tripe.
This snack can be perfect for game night. You may also serve it as an appetizer at your fancy parties.
This is not your run-off-the-mill soup!
It is actually a complete meal with tripe, split peas as well as dumplings! An absolutely satisfying bowl of warmth.
Head to the recipe and find out how to make the perfectly tender tripe using a pressure cooker. Plus, you will also find tips and tricks here.
Cook your tripe the Italian way and savor the aromatic flavors.
It is a fusion of vibrant tomatoes, cool mint, tangy white wine and delicious pecorino cheese. Definitely a flavorful taste and yummy textures.
And that's not all…
A blend of hot and aromatic spices and herbs impart an unforgettable flavor!
If you are novice with tripe cooking, here is an easy recipe for you to enjoy the chewy meat.
Cooked with delectable ingredients, it is a dish you will be appreciated for.
Just 15 minutes of prepping the ingredients and then simply let the tripe cook till it's tender.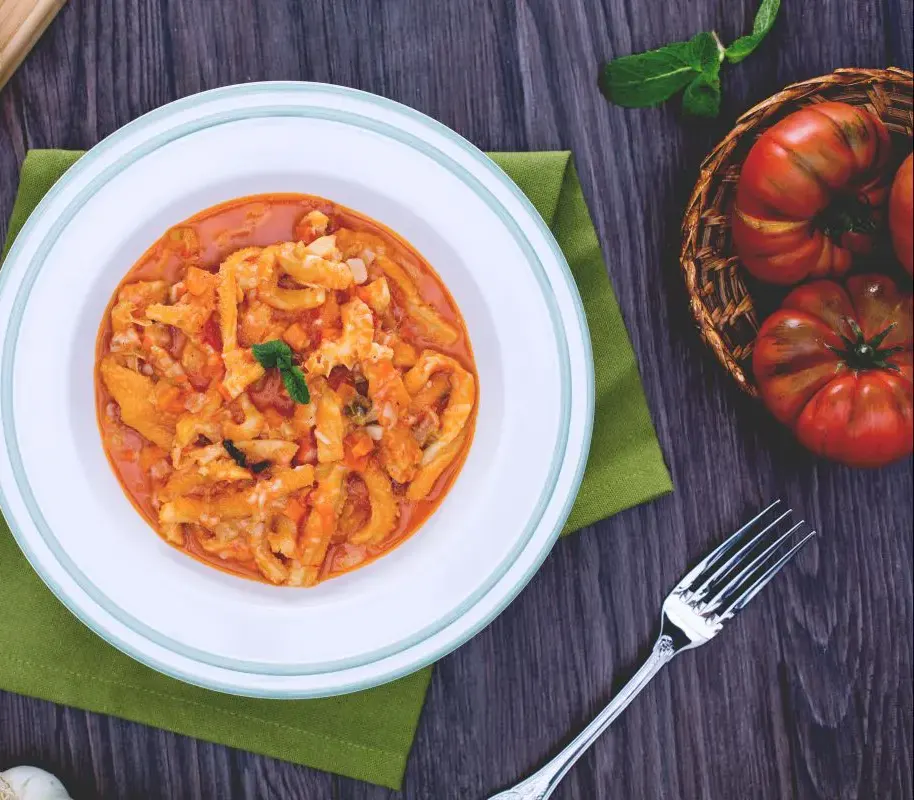 Looking to add some spicy flavor to your tripe?
Try this recipe that using curry powder to give an Asian twist to the dish.
And the most amazing thing is…
It is high-protein dish with tripe and beans both being high in the nutrient.
So, enjoy a spicy tripe dish and build some muscle!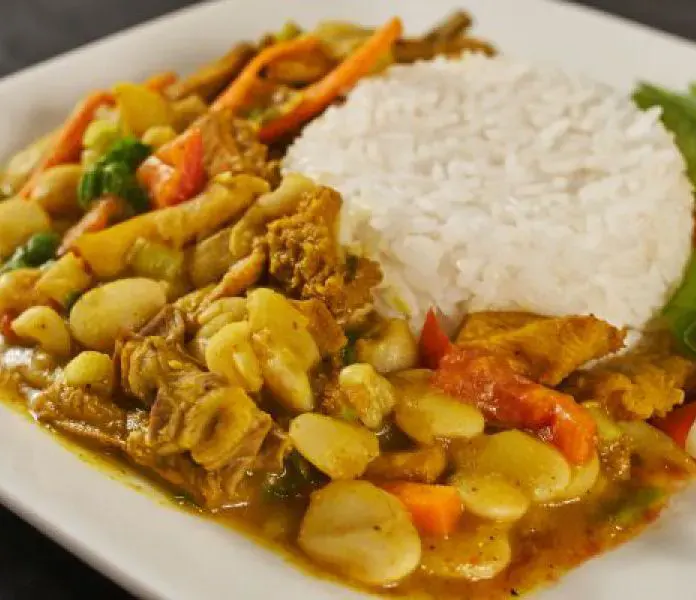 Here is rustic dish that is hearty and full of comforting flavors.
The chewy tripe combines really well with potatoes. Both are cooked with spices like curry powder and cayenne pepper to wonderfully spice up the flavors.
Enjoy this tripe stew with some warm bread or plain rice.
Bring Peruvian cuisine to your home with this tantalizing recipe.
Your culinary skills will really impress your family with this flavorful dish using traditional Peruvian ingredients like aji amarilo, turmeric and cumin.
And there is more…
It is a rich and hearty stew with veggies like peas and potatoes to perfectly satisfy your cravings.
If tripe is a new ingredient for you, this easy recipe is the right one to begin your tripe adventure with.
This beef tripe soup has more than just tripe in it.
There are wonderful veggies floating around – butter squash, okra, onions and celery. Plus, the seasonings like garlic make it a lip-smacking soup.
Try this innovative tripe snack.
Tender and chewy tripe is cooked to perfection and served on a soft and crusty bread. It is a fun and easy sandwich.
Here the best part…
You can mix and match! Enjoy with classic sandwich toppings like lettuce and tomato or with bold and spicy condiments like hot sauce or pickled peppers.
This is a classic beef tripe sandwich that is conventionally enjoyed with salsa verde.
Do you know?
This dish is a beloved street food in Florence! It's popularly found at small stalls and food trucks throughout the city.
So, enjoy this Tuscan street food at your home with this recipe.
This is for all crispy food addicts out there.
Beef tripe is thinly sliced, dredged in seasoned flour, and then deep-fried to a golden crispiness. Easy peasy!
This recipe introduces a new twist…
The tripe is marinated with Vietnamese fish sauce, making it a lip-smacking snack that you can enjoy with or without a dipping sauce.
Here is a delicious way to enjoy beef tripe with lots of spring vegies and a juicy gravy.
Here is why you should try this recipe as a home cook.
It is rather simple to make and uses simple ingredients that might already be available in your pantry.
Enjoy cooking it!
Are your ready to cook a fiery dish that highlights the delicious texture and taste of beef tripe?
This spicy stir fry is popular in many Asian countries featuring warm and hot spices like chili powder, cumin powder, turmeric and more.
So, turn up the heat and do try this recipe.
Be the star chef of your home with this immensely flavorful recipe.
Cooked with Asian spices, this dish will mesmerize even those who are not too fond of tripe. So, it's a great way of making your family consume this protein rich ingredient.
Serve with noodles or rice for a complete Asian experience.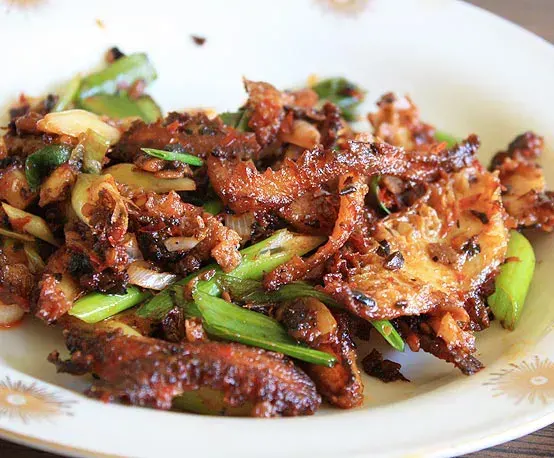 Have you ever been to a Chinese dim sum restaurant?
You can enjoy one of the best items on the menu list right at your home – dim sum tripe!
Cook it with perfect results by following this recipe. Check out the picture instructions that make the process really simple!
Here is a foolproof way of cooking tripe to tender perfection – steaming.
The process is long, but it's worth the effort!
Plus, if you have a knack for bold flavors, this Chinese recipe is a must-try!
Enjoy the chewy texture and with a complex fusion of Asian flavors.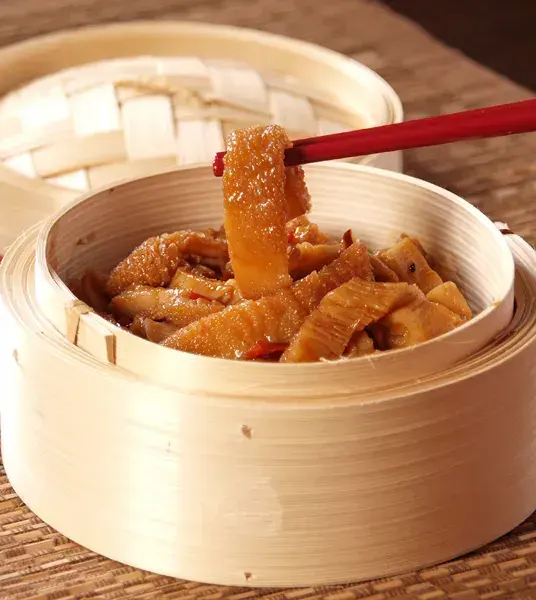 Meat lovers rejoice! Here is a delicious and indulgent dish for your cravings.
The most surprising thing is…
You can cook this dish with just 7 to 8 ingredients!
Plus, this recipe takes 70 minutes of total time while tripe usually takes 2 to 3 hours to cook with other recipes.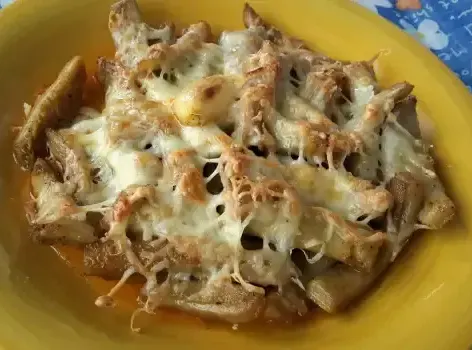 Enjoy a flavorful tripe dish with this recipe.
The fusion of ingredients creates a delectable taste – ginger garlic paste, tamarind paste and cumin coriander powder.
The result is…
An aromatic, savory and tangy flavor to enjoy with the chewy texture of tripe.
This is an impressive dish that your family is sure to appreciate.
Final Thoughts
So, that's how these tripe recipes can add a whole new level of flavor and texture to your meal-times.
The most awesome thing is…
From soups and stews to sandwiches and stir-fries, the possibilities are endless when it comes to cooking with this underappreciated ingredient.
So, let the creativity flow and discover a number of ways to cook with tripe.
Do leave your comments and let us know what which trip recipe is your favorite.