Discover the magic of delicious ways to use applesauce!
This smooth puree of cooked apples isn't just a flavor enhancer – it's a game-changer in recipes with applesauce!
Want to know the benefits?
Applesauce replaces sugar in sweet delights, keeps baked goods moist and is even used as an egg substitute for vegan treats.
And guess what?
It's a nutritional gem, boasting fiber, vitamins, minerals, and antioxidants for a happy tummy and a stronger immune system.
So, discover interesting recipes with applesauce and enjoy the natural sweetness.
Let's begin the fun!
Spiced Applesauce Bread is a moist and flavorful loaf infused with aromatic spices like cinnamon, nutmeg, and cloves!
The star of this delicious creation is applesauce. It adds a natural sweetness and tanginess to the bread, reducing the need for excessive sugar and oil.
But that's not all…
This incredible ingredient also binds all the components together, resulting in a soft and tender bread to enjoy at breakfast or snack time!
Picture a wholesome delight that's as delicious as it is nourishing – the applesauce cake!
With no sugar and only sweet applesauce as a sweetener, it's a guilt-free treat.
And when cinnamon joins the party, it complements the applesauce, creating a warm and cozy taste.
But that's not all!
Chopped walnuts, plump raisins, and a sprinkle of coconut add delightful textures and flavors to this wholesome cake.
Here is the best part for health conscious folks…
It's made with oat flour instead of white flour – nutritious and satisfying!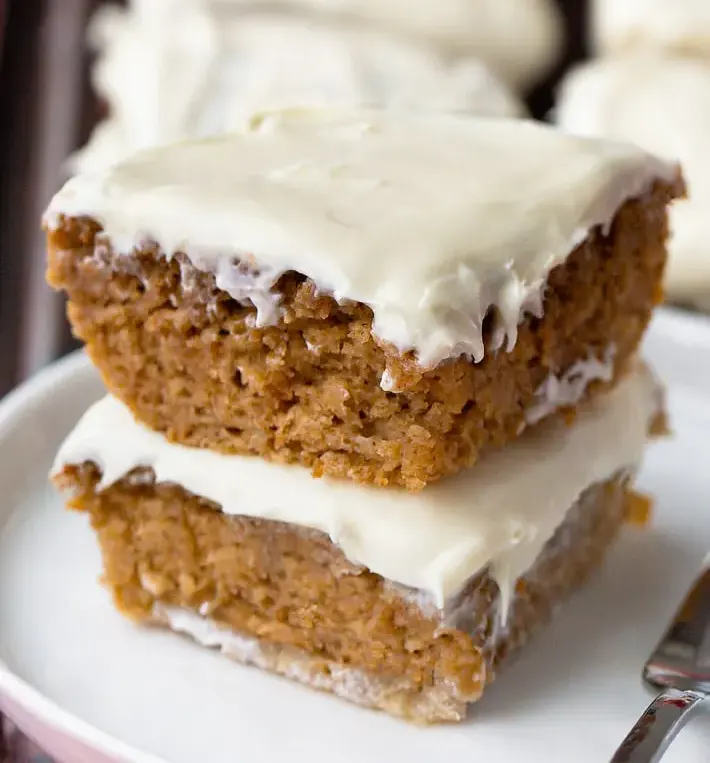 Delight in Cinnamon Applesauce Cookies!
These simple treats blend the natural sweetness of applesauce with warm cinnamon spice, creating a comforting flavor.
Soft and chewy, they boast a delightful texture that turns out to be perfect with a cup of milk or any hot beverage.
The best part?
You can create a whole batch in 32 minutes!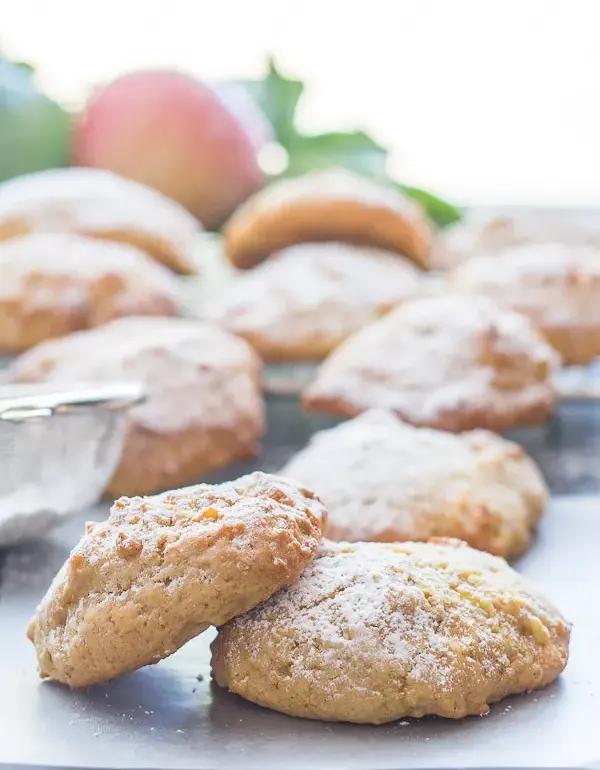 You've got to try these unbelievably moist and soft applesauce muffins!
Guess what?
No oil needed! Just add some extra applesauce or mashed bananas, and you've got a healthier, guilt-free option.
Plus, they're made with wholesome oat flour, packing in extra goodness.
Imagine sinking your teeth into a soft, cinnamon-spiced muffin, bursting with apple goodness. It's the perfect way to start your day.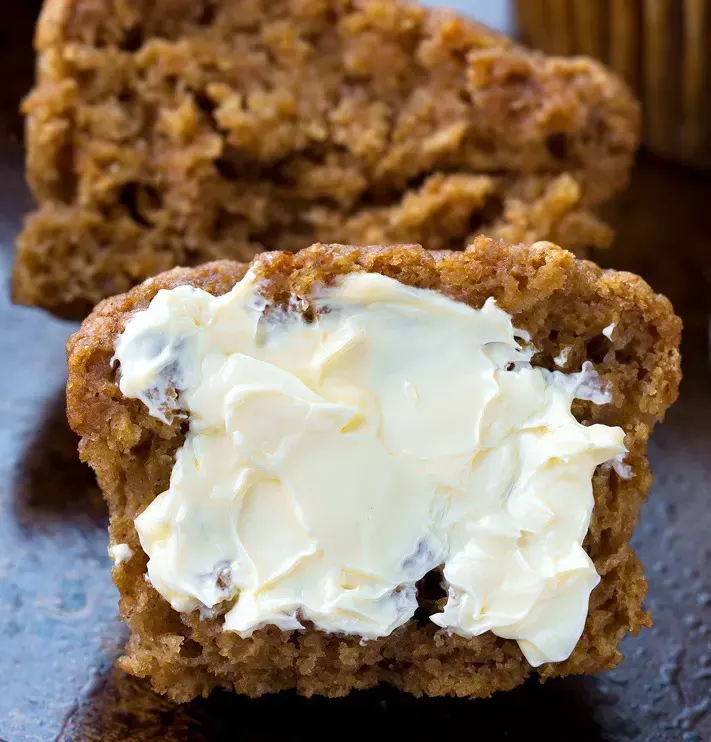 This wholesome treat combines the goodness of applesauce and hearty oatmeal, creating a moist and flavorful bread.
With a hint of cinnamon, it's a comforting delight for any time of day.
Imagine the warm aroma filling your kitchen as it bakes beautifully for a delightful treat at breakfast.
Slather with some cream cheese or enjoy with a cup of coffee.
Update your recipe for pancakes with this wholesome version of fluffy pancakes with a list of unconventional ingredients.
Here is the most surprising thing…
Without a single pinch of sugar, these pancakes turn out delightful with the sweet and tangy flavor of applesauce!
And not to forget…
The beautiful aroma and flavor that the cinnamon brings to this wonderful breakfast treat.
And guess what?
These pancakes also store well in the refrigerator so that you can enjoy the leftovers the next day.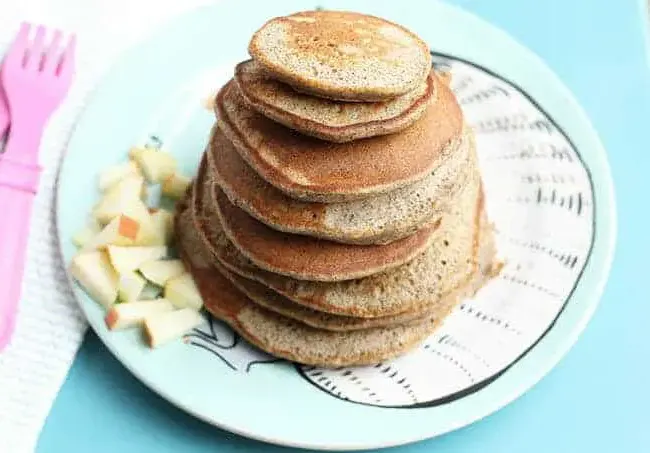 Get ready to fall in love with Applesauce Brownies!
These babies are moist and slightly lighter, but just as delicious as the original.
The secret ingredient?
Applesauce! It gives your brownies a healthier twist without losing the indulgent factor.
And guess what?
Cinnamon joins the party, adding a warm hug to the chocolatey goodness.
So, if you're up for a flavor adventure that's both comforting and guilt-free, you've got to try this recipe!
Baked Applesauce Donuts are a healthier twist on the classic fried version.
Here is how they stand out…
These donuts boast a moist texture with a hint of apple goodness and a perfect blend of cinnamon sweetness on the outside.
Unlike fried donuts, these baked gems cut down on the oil, making them lighter and guilt-free. Plus, they're easier to whip up and clean up.
The best part?
Applesauce adds a natural touch of sweetness and extra nutrients, making these donuts a delightful and healthier choice!
Here is a wonderful twist on the classic apple pie – a fat-free, guilt-free bagel!
Imagine biting into a soft bagel, discovering a sweet, spiced apple pie filling that'll leave you craving for more.
What's even better?
They're entirely vegan, making them perfect for plant-based food lovers.
Create this unique breakfast treat with just 20 minutes of prep time!
Introducing the Easy Applesauce Cake – a hassle-free creation!
You'll love the simplicity of this recipe as you mix everything right in the pan, making cleanup an easy task. No more juggling multiple bowls!
The flavor?
Prepare to be enchanted by the irresistible combination of brown sugar and cinnamon, creating warm and sweet flavors.
And guess what?
Greek yogurt and unsweetened applesauce combine together to create a cake that's ultra-moist!
With this fuss-free cake, you get incredible taste, ease of preparation, and a soft, delightful texture!
Indulge in one-of-a-kind Applesauce Trifle – a creative and elegant dessert!
This fun-to-layer treat features Italian almond biscuits and luscious mascarpone, adding a touch of sophistication.
But that's not all!
It's also a guilt-free pleasure. Low-fat milk and low-fat quark join the party, creating a creamy, dreamy texture without the extra calories.
And instead of sugar, the naturally sweet applesauce takes the lead.
So, get playful with those layers and treat yourself to a scrumptious and healthier trifle!
Give your sweet tooth a wonderful treat with Applesauce Apple Tart.
This scrumptious treat combines the best of both worlds! It's a luscious blend of applesauce and fresh apple slices nestled in a flaky crust.
The tart features an amazing sweet and tart fusion with the warmth of nutmeg.
Simple, yet oh-so-satisfying! Bake it up easily, and watch it disappear in no time.
Get ready for a cookie adventure like no other with Applesauce Chocolate Chip Cookies!
Who knew that applesauce and cookies could be a match made in heaven?
But here it is…
A magical blend of chewy goodness and gooey chocolate chips.
It's a delightful twist on the classic chocolate chip cookie that combines the best of both worlds – apple goodness and chocolatey indulgence!
Step into a realm of apple-infused delight with the Applesauce Inception Cocktail!
This extraordinary drink is a fusion of flavors, featuring luscious applesauce at its core.
Imagine sipping on a harmonious blend of apple goodness, complemented by a hint of cinnamon and a splash of citrusy tang.
It's a cocktail adventure like no other, taking you on a journey of taste sensations.
So, raise your glass and immerse yourself in the magic of this unique creation.
Cheers to the Applesauce Inception!
Here is a delightful homemade treat for your little ones!
Guess what?
It's made with just four simple ingredients – Greek yogurt, applesauce, cinnamon, and nutrient-packed hemp seeds.
Babies and toddlers will adore the creamy texture and the delicious apple-cinnamon combo.
But that's not all!
It's is loaded with essential nutrients like protein, calcium and healthy fats from hemp seeds, making it a wholesome and nourishing treat!
Get ready for a mind-blowing surprise – the Applesauce Parfait with Cinnamon Breadcrumbs!
You might be thinking, "Breadcrumbs in a parfait?
That's a bit unusual, but these give the parfait a fun and crunchy texture!
And guess what?
The cinnamon is not just for flavor, it's packed with antioxidants, anti-inflammatory properties, and may even help regulate blood sugar levels.
So, indulge in this unique and wholesome treat – it's a parfait like no other!
Applesauce smoothie is a refreshing and nutritious treat – thick, creamy and naturally sweet!
Guess what?
It's an incredibly nutritious beverage featuring Greek yogurt, almond milk, applesauce and honey.
But here is the best part…
It takes no longer than 5 minutes for you to whip it up!
Blend up this easy and delicious smoothie, and enjoy the goodness of apples in every sip!
Get ready to fall in love with this wholesome twist on classic Banana Bread – e made with Applesauce and Yogurt!
The combination of ripe bananas, tangy applesauce, and creamy yogurt creates a moist and flavorful bread.
Guess what?
It's a good way of using overripe bananas that would otherwise go to waste!
But the star ingredient is the applesauce, making the bread super-moist.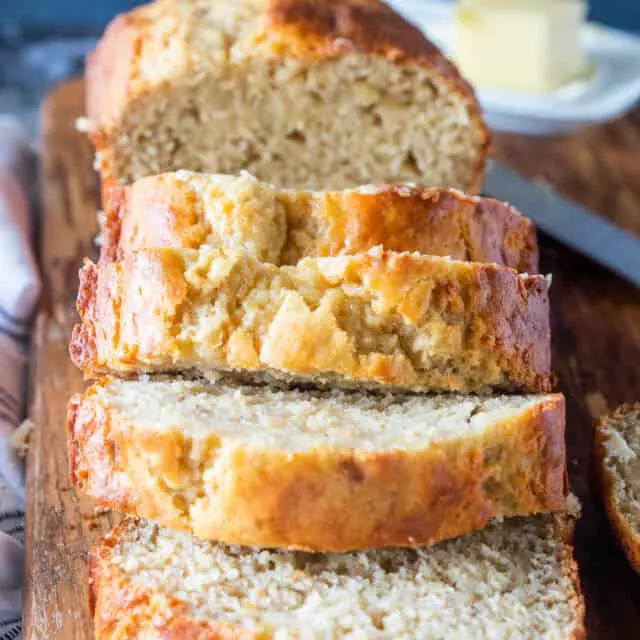 Get ready for a protein-packed and no-sugar breakfast delight – Applesauce Overnight Oats!
Guess what?
The natural sweetness of applesauce adds a touch of deliciousness without any added sugar. It's a guilt-free and nutritious way to start your day!
Simply prepare them the night before, and wake up to a ready-to-eat breakfast that's both satisfying and wholesome.
Introducing the fabulous Applesauce Pops – the easiest 2-ingredient recipe ever!
Who knew you could create such awesomeness with just applesauce and cinnamon?
It's an unusual and creative way to enjoy applesauce – a fun treat on a stick!
And guess what?
These pops are nutritious too! Packed with vitamins and fiber, it's a guilt-free and tasty way to enjoy a fruity delight.
Make the softest muffins with this amazing recipe.
These muffins are a sweet treat without any refined sugar – it's all about the natural sweetness from ripe bananas!
But wait, there's more!
Applesauce steps in to make these muffins extra moist and flavorful, adding a delightful twist to each bite.
And guess what?
Instead of the conventional cake flour, we use pastry flour that adds to the tender and fluffy texture to make you swoon!
The best part?
A delicious batch is ready in just 30 minutes!
Ditch the boring protein bar recipes and try this fun version inspired from confetti cake pops.
The little gems are a celebration in every bite!
The most incredible part?
These are made with just 5 ingredients!
Packed with wholesome goodness, it's the ultimate energy booster that tastes like a fun birthday cake!
So, indulge in the festive vibes and pop these scrumptious balls whenever you need a pick-me-up.
Get ready to indulge in a cake that's a heavenly blend of rich coffee flavors and the natural sweetness of applesauce.
And there is more…
With every bite, you'll be treated to a moist and tender crumb, perfect for pairing with your favorite coffee or tea.
The best part?
This amazing cake needs just 7 ingredients to create this moist and delicious wonder!
Get ready to delight your little ones with Applesauce Oatmeal Bites – a simple and wholesome treat!
The most amazing part?
These are made with only 2 ingredients – oats and applesauce!
These bites are easy to make and bake, making them a convenient and nutritious snack option.
All you need is applesauce and oats – no fuss, no added sugars! They're perfect for tiny hands and tummies.
So, whip up these delicious bites and watch your toddlers munch away happily.
Imagine a heavenly blend of flaky pastry hugging a gooey, sweet applesauce filling – all made right in your crockpot with love.
These homemade treats are bursting with cozy, comforting flavors that'll transport you back to the best childhood memories.
So, why settle for store-bought when you can whip up these delightful Pop-Tarts that are so much better?
Get baking and dive into a world of pure applelicious joy!
Final Thoughts
Congratulations, cooking champs! You've mastered the art of recipes with applesauce!
From adding natural sweetness to keeping treats moist, it's been a flavor-packed journey.
But that's not all!
The health benefits are incredible! Fiber for digestion, vitamins for vitality and antioxidants for a strong defense.
So, keep experimenting with ways to use applesauce to enjoy it in various forms.
Don't forget to share your indulging experiences in the comments below. We'd love to hear your kitchen tales and tasty twists of recipes with applesauce.