Enter the world of creamy and velvety keto cream cheese recipes.
Do you know why cream cheese is a keto superstar?
It's a low-carb, high-fat ingredient for your keto eating plan that helps your body burn fat for fuel.
Yup, fat!
And that's where cream cheese swoops in to save the day! That's because it's low in carbs and packed with creamy goodness.
Think dreamy cheesecakes, savory dips and even fluffy pancakes – recipes that use cream cheese without breaking your keto stride!
Let's begin the creamy adventure!
Get ready to bake some irresistible low-carb cookies that are crunchy, crumbly and oh-so-satisfying!
But the taste and texture are not the only amazing part of this recipe!
You need just 6 ingredients to whip up and entire batch in just 10 minutes!
So, bake this keto cream cheese cookies and enjoy the fun!
Keto Cream Cheese Pound Cake is a slice of heaven! Moist, buttery and delightful!
Cream cheese not only adds a pleasurable, rich texture but also creates a low-carb delight you can easily enjoy on your keto diet.
Plus, the use of almond flour makes this pound cake recipe gluten-free.
Get ready for a cream cheese lover's dream: Keto Cheesecake Fat Bombs! These little bites of deliciousness are all the rage in the keto community.
They're made with creamy cream cheese and are so satisfying, you won't believe they're good for you!
Plus, all you need is 3 ingredients to roll up the balls – cream cheese, peanut butter and a natural sweetener!
Sweet, flaky and buttery, this Keto Cream Cheese Danish is a must-try!
Make your breakfast or evening tea-time more indulgent with these airy delights that feature a delicious cream cheese filling.
It is an elegant dessert that needs just 6 ingredients and a few easy steps to put these together.
Looking to start your day with keto pancake perfection?
Try this recipe that uses rich cream cheese to create a soft and fluffy stack of irresistible goodness!
With a creamy texture, these are low in carbs, yet so flavorful1
Top them with sugar-free syrup or berries for an extra dose of health.
Behold the crowned king of cream cheese desserts – a delectable cheese cake!
This cake is creamy, velvety, smooth and oh-so-indulgent! It is impossible to believe it's low carb!
And since the recipe uses vegan cream cheese, it is a wonderful dessert to suit your healthy plant-based lifestyle.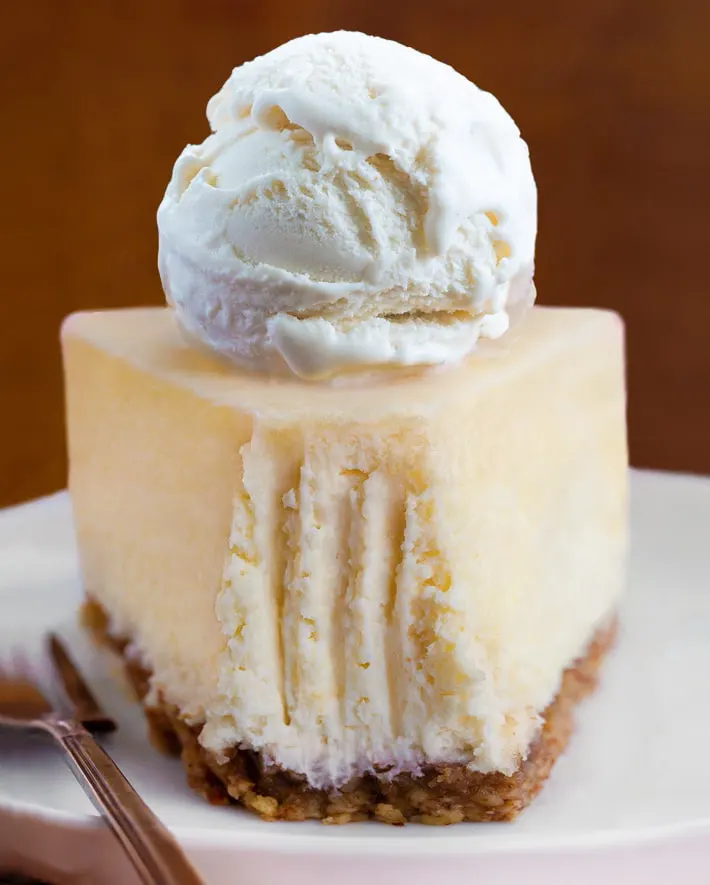 Say hello to luscious and creamy goodness – Keto Cheesecake Fluff!
With its light and fluffy texture, it's like biting into a cloud of cheesecake goodness.
Enjoy it as a standalone treat or use it as a topping for keto-friendly pancakes, waffles, or even as a dip for berries.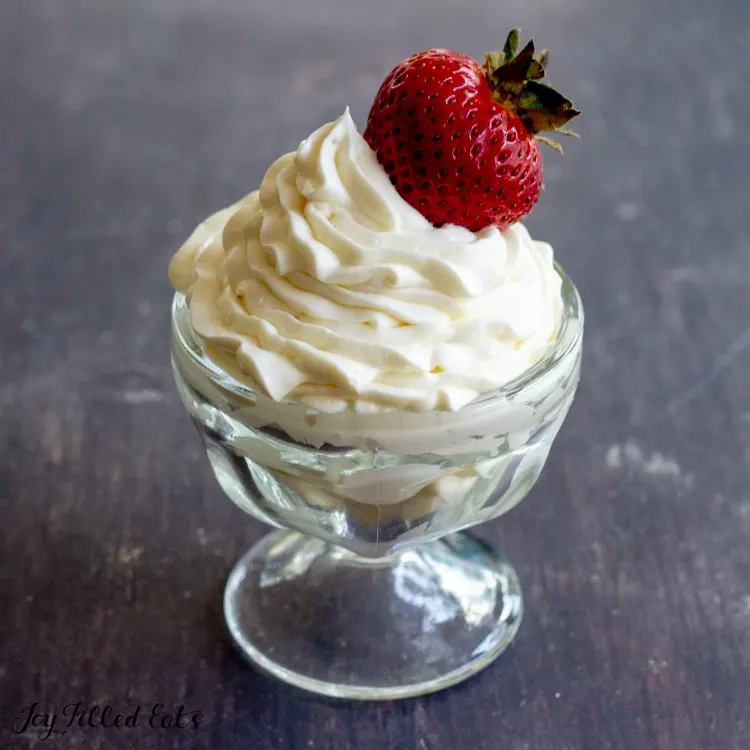 Give your keto cream cheese delights a high dose of antioxidants with this recipe for blueberry cheesecake.
It's a berrylicious cake with juicy berries, a thick blueberry sauce and the epic velvety texture of cream cheese.
And here is the best part…
Each slice of this divine cake has only 2 grams of carbs!
This recipe is the perfect cheesecake formula for parties and occasions that need an oomph factor!
This creamy and decadent cake some warm cinnamon for a great fusion of flavor with the vanilla filling.
Want a smaller size?
Just use half the amount of ingredients mentioned and you'll have a smaller serving size just for you!
Who doesn't love some creamy, luscious and irresistible frosting!
Here is the perfect keto version to dress up your cakes, cookies and other desserts with!
Guess what?
There are only 5 carbs per serving this cream cheese frosting!
Plus, it is so easy to make by simply mixing together all the ingredients to get the perfect frosting within 10 minutes!
Get ready to taste the clouds with this super-light and creamy mousse fluff.
It is sugar-free and keto friendly to let you enjoy a wonderful treat while you are on your weight-loss journey!
And here is the fun part…
Since it's a basic vanilla flavor, you can express your creativity with your favorite fruit toppings or chocolate.
Here is a cheesecake recipe that is just too good to be true!
Ready in just 5 minutes, this scrumptious keto dessert has no more than 3 net carbs per serving!
Plus, this adorable mini cheesecake is a delight to share with your spouse at date night.
Lemon berry paired with cream cheese is a flavor fusion you just can't get enough of!
You would love creating this easy to make dessert that is so fluffy that it melts in your mouth like a cloud!
And guess what?
You don't need a long list of ingredients for this divine dessert – just 6 components and that's all!
Wondering what's a cheesecake fluff?
Well, it's a velvety and light-as-air mousse made with cream cheese as a delicious keto dessert.
Here is a fun fact about this recipe…
It needs only 5 ingredients and 5 minutes to literally whip up this mousse dessert any day of the week.
Let's take a break from cheesecakes and indulge in some chocolaty brownies instead.
This recipe is a treat for brownie lovers who are restricted by their keto diet. It's sugar-free and offers a great low-carb alternative to your favorite dessert.
These brownies also feature an irresistible cream cheese filling!
This is the perfect summer dessert for two reasons!
Firstly, you don't need to on the hot oven for this no-bake cream cheese cake!
Secondly, it doesn't melt or lose its texture that easily in the summers when you set it down on the table from the refrigerator!
So, enjoy your indulgent summer keto cheesecake!
Are you fond of chocolate eclairs?
Try this twist that brings the same indulgence in the form of a cake featuring cream cheese.
Plus, it's kept-friendly to let you enjoy a low-carb treat that you are going to lose yourself in!
Give this innovative dessert a try – you are sure going to love the decadence!
Quick keto chocolate mousse is as easy as literally throwing all the ingredients together in one bowl and mixing everything up!
You can use your own favorite keto-friendly substitute for sugar to create this low-carb delight.
Just 10 minutes, and this deliciously decadent cream cheese chocolate mousse is ready!
No-bake Keto Pecan Pie Cheesecake is pure keto dessert bliss!
Picture this…
A delightful combination of a buttery and salty pecan crust embracing the velvety cream cheese filling! Mmmm irresistibly mouthwatering!
Plus, this heavenly keto-friendly dessert holds only 4g net grams in a single serving of the pie cheesecake!
If you want to take a break from the basic vanilla cream cheese cakes, try this flavorful peanut butter cream cheese pie.
Featuring a crust made with finely crushed peanuts, the pie has a filling made with peanut butter plus cream cheese.
No wonder this dessert is so creamy!
Make your chocolate muffins more decadent with this recipe.
These are moist, soft and wonderfully chocolaty – a divine low-carb dessert to satisfy your sweet chocolate cravings.
And the best part?
These are made with basic ingredients that might already be sitting in your pantry.
Cream cheese is not just for heavenly desserts.
Here is a savory dish with all the velvety goodness of cream cheese for a divine appetizer.
And guess what!
This delicious low-carb snack is not just high in fat for your keto diet, but also high in protein!
Keto Chocolate Cream Cheese Truffles are bite-sized delights!
Imagine this…
Velvety cream cheese centers enrobed in rich, decadent dark chocolate – positively irresistible!
Pop one in your mouth and experience a symphony of flavors—the smooth creaminess of the filling and the luscious bitterness of the chocolate coating.
These delightful treats are like bites of cinnamon roll heaven.
A creamy, cinnamon-infused center is wrapped in a blanket of sweet goodness. The flavor is a perfect blend of warm cinnamon and rich cream cheese.
Enjoy them as a quick energy boost, satisfying snack, or as a scrumptious dessert.
This little, bite-sized snack is an excellent way of satisfying hunger cravings the healthy way!
Guess what!
This creative appetizer is made with just 4 ingredients!
So, give your cucumbers a fancy twist. The crunchy veggie is topped with rich cream cheese to make every bite decadent.
Indulgent keto cheesecake dip is swirled with sugar-free chocolate chips. It's creamy, rich and smooth like a velvety cloud.
Now, here's how you enjoy it…
Grab some crispy almond crackers or dip fresh strawberries for a guilt-free dessert experience.
Trust me, this keto dream will have you coming back for more, minus the sugar rush!
Get ready for some savory fun with keto cream cheese balls! They're little bites of cheesy goodness.
These feature a creamy, melt-in-your-mouth texture that's simply irresistible. Thanks to the combination of cream cheese and cheddar!
Pop them in your mouth as a tasty snack or serve them as rich appetizers at parties.
Get ready for a treat that is keto-friendly, gluten-free as well as nut-free.
They're soft, buttery, and oh-so-delicious. Plus, with their melt-in-your-mouth texture, there is a hint of creaminess.
Get creative and customize them with sugar-free chocolate chips, nuts, or coconut flakes.
Enjoy them as a guilt-free snack or with a cup of coffee.
Prepare for a refreshing flavor switch-up from the typical vanilla, chocolate or berry treats in the world of keto cream cheese bliss.
Imagine a moist and tender cake with a tangy cream cheese swirl. It's like a burst of zesty goodness in every bite.
So, jump to the recipe for this exciting keto dessert.
Say hello to the Triple Berry Keto Cheesecake Salad – a fruit salad that defies expectations!
When we hear "salad," we usually think of a sad, boring veggie bowl.
But hold on!
This one is a delightful twist. Bursting with juicy berries, creamy cheesecake goodness, and a hint of sweetness.
Get ready for a desert game-changer – Keto Cream Cheese Chocolate Frosting!
Creamy, velvety, and packed with chocolatey goodness, it takes frosting to a whole new level.
It's the perfect topping to make any dessert a superstar. Slather it on cakes, cupcakes, or even eat it straight from the spoon!
These little blissful bites are a welcome treat for midday cravings.
The hint of coffee flavor adds an addictive tinge to the snack.
Each bite has less than 1 carb! What a wonderful way of keeping tracking of how many carbs you have consumed by simply counting the bites you eat.
Learn to create a savory keto culinary masterpiece – chicken breasts stuffed with a luscious filling!
Close your eyes and picture this…
A blend of spinach and the cheesiest combo of parmesan, mozzarella, and cream cheese. All of this is nestled inside tender chicken.
It's a perfect fancy party dish with a decadent surprise inside the chicken breasts.
Craving a quick and filling lunch or dinner?
Jalapeno Popper Keto Chicken Salad is the perfect kepo option!
It features the creamy richness of cream cheese and the heat from tangy jalapenos.
The salad keeps you on track healthwise while indulging in deliciousness. So, enjoy a spicy, satisfying salad that won't compromise your goals!
Gather around for a Keto Friendly Creamy Fish Pie – a delicious meal for a family of 4!
The low-carb ingredients keep your diet in check while you savor the flavors.
This creamy and indulgent savory pie is not a challenge to make. It is ready within 40 minutes. Serve with a side of a salad or roasted veggies.
This masterpiece features succulent salmon with a dreamy filling of cream cheese and velvety avocados.
The dish is a treasure of good fats, antioxidants and other nutrients with a low-carb profile.
Plus, the head turning parcels can be an eye-catching addition to your party table, leaving your guests impressed.
Here is a smoothie that is rich, refreshing and simply delightful.
Featuring cream cheese, it is as indulgent as a hearty cheesecake! Plus, fresh or frozen strawberries add a charming flavor to the drink.
The smoothie also features protein powder, making it a healthy and delicious pre-workout drink!
Add a fun twist to your cake-making with these Keto Salted Caramel Cheesecake bars.
Topped with a delightful salted caramel sauce and pecans – an irresistible and divine combination. The ingredients create an absolutely indulgent dessert.
Head to the step-by-step instructions in the recipe to learn how to create these delightful cheesecake bars.
Hey Keto Dieters, it's time to chill with a low-carb ice-cream!
Cream cheese makes it a homemade delight with all the rich and decadent goodness!
And the best part is…
The possibilities for creative customization are endless! Add berries, nuts, or even a dash of cocoa powder for flavor bursts!
Who knew cream cheese could transform your morning scramble into a breakfast party!
So hold on to your taste buds, because Keto Cream Cheese Scrambled Eggs are here to rock your breakfast!
These are fluffy, creamy eggs with a surprising twist of tangy cream cheese – the perfect, quick breakfast for workday mornings.
Final Thoughts
So, there you have it fellow keto dieters!
Keto cream cheese recipes have unleashed a fun journey with an indulgent ingredient that is low-carb and high in fats – the perfect fuel for your body.
And it has been wonderful to discover that cream cheese is not just for desserts, but it also creates wonderful savory dishes!
So, enjoy some delectable cream cheese stuffed chicken or cream cheese scrambled egg with a cheesecake for dessert!
If you have any other recipes that use cream cheese, we would love to hear about your creations!
Till then, happy cooking!