Welcome to the tantalizing world of recipes with Texas toast.
The generous thickness of this special bread allows for a delightful contrast of crispy exterior and pillow-soft interior.
Do you know the interesting reason behind the creation of Texas toast back in the 1940s?
It was developed at a restaurant in Texas where the extra thickness was to prevent the bread from getting soggy in special open-faced sandwiches!
Today, the substantial size of each slice helps make hearty sandwiches.
And there is more…
Its density and thickness absorbs flavors really well. So, you can create sweet cinnamon French toast or savory garlic bread with Texas toast recipes.
Let's explore the fun creations!
Craving a super easy and yummy pizza fix?
Well, Texas Toast Pizza is here to save the day!
Imagine thick, buttery bread slices loaded with melty mozzarella, tasty pepperoni, and tangy spaghetti sauce.
Just pop 'em in the oven for a few minutes, and ta-da!
You've got yourself a crispy, cheesy, mouthwatering pizza that's ready to devour.
It's the perfect combo of convenience and flavor, ideal for those sudden pizza cravings.
Get ready to make some homemade garlic bread that oozes with flavor and deliciousness!
The best part is…
It's really easy to make and the results are awesome!
Take thick slice of Texas bread, generously top them with grated parmesan cheese, gooey mozzarella, and a sprinkle of parsley.
The result?
A mouthwatering, cheesy explosion of flavor! You will just lose yourself in this cheesy goodness.
It's going to be a lovely addition to soups, pasta dishes or as pre-meal appetizer!
Oh boy, get ready for a truly satisfying breakfast treat with this French toast bake featuring Texas bread.
Trust me!
You are going to love it!
Thick slices of Texas bread are soaked in a delicious mix of butter, brown sugar, and eggs. They turn out super soft and so darn satisfying!
Don't forget to drizzle your favorite syrup on top for that extra yum factor.
Here is a hearty breakfast treat that is surprisingly easy to make and incredibly delicious!
It features gorgeous layers of Texas bread, savory sausages, gooey cheese and nutritious eggs!
Prepare the casserole a night before and bake the next day to enjoy your breakfast fresh from the oven!
The most amazing thing is…
You can create this rich and scrumptious dish with only a few ingredients!
It's such a great way of turning your usual egg and sausages into a more delightful experience!
Texas Toast Sloppy Joes – it's all about thick, buttery Texas bread that acts as a hearty base, soaking up the delicious flavors of the sloppy joe filling.
The bread looks golden and toasty, while the melted cheese on top adds a gooey, irresistible twist.
Every bite is deliciously messy, flavorful and oh-so-satisfying!
Guess what?
This recipe is sure to turn into a family favorite!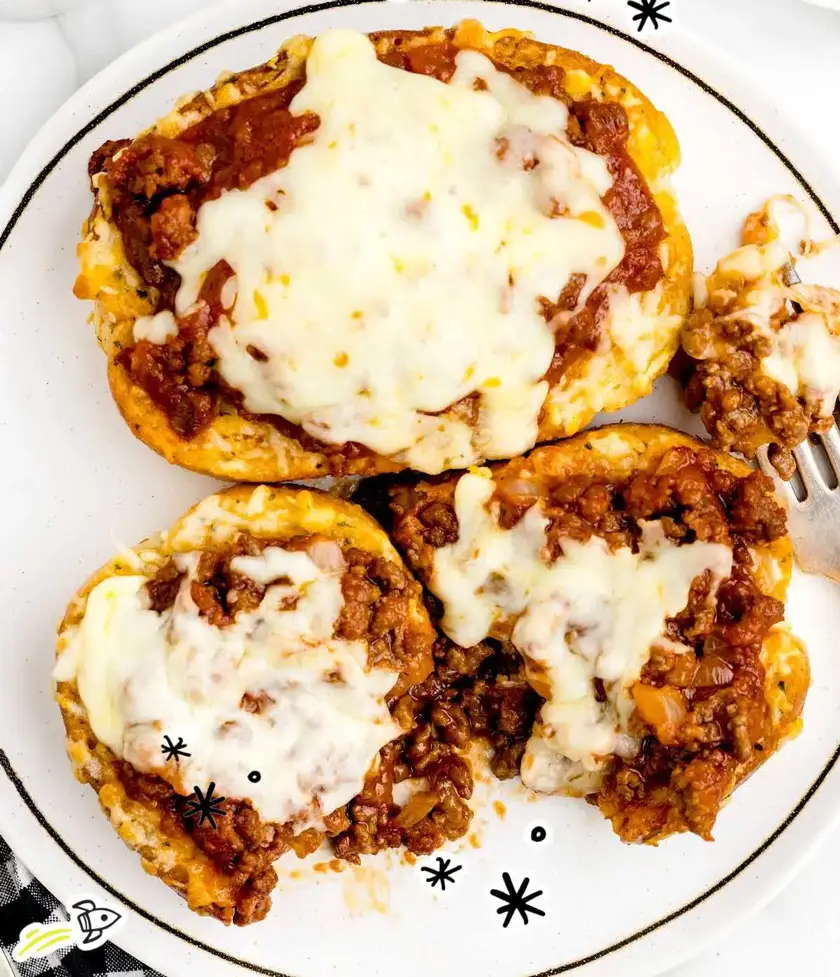 Prepare to experience grilled cheese sandwich bliss with Texas Toast!
This heavenly creation takes your ordinary grilled cheese to a whole new level.
Imagine thick, buttery slices of Texas Toast, perfectly toasted to golden perfection.
But the magic doesn't stop there!
The ooey-gooey melted cheese inside adds a comforting, cheesy goodness that is so satisfying.
So, head to the recipe for this ultimate grilled cheese indulgence.
It's a guaranteed crowd-pleaser!
Here is an exciting treat – Turkey Caesar Sandwich on Garlic Toast.
It's a fancy upgrade to your regular sandwich.
Picture this…
Juicy turkey slices tucked between two garlicky Texas Toast slices!
The garlic flavor gives it an extra oomph, while the tangy Caesar dressing and crispy lettuce make it even more awesome.
It's a satisfying finger food with a sensational flavor and texture!
Get ready to savor a special Italian-inspired sandwich that's a breeze to make!
Guess what?
You can whip up this amazing creation in just 12 minutes!
And you need is garlic Texas toast, ham, cheese, and pasta sauce! These handful of ingredients create a wonderfully satisfying sandwich.
Trust me…
It's a delicious delight that hits the spot no matter the time of day.
So, check out the recipe and learn to create this incredibly easy sandwich.
Get ready for a seriously delicious treat—the Steak and Cheese Garlic Toast.
This drool-worthy sandwich features Texas garlic toast covered in melted cheese with shaved thin cheese-stake meat sandwiched between the slices.
This is not your everyday sandwich!
It is a hearty snack that fills you up, leaving the hunger pangs away for hours!
So, this recipe is perfect for big eaters!
Here is something you don't see every day!
Garlic Bread Grilled Cheese combines the best of both worlds!
And here is the bonus!
Texas bread makes it more divine as every bite offers a thick and hearty chunk of goodness!
Featuring garlic butter and two different types of cheeses, it is a delightful combination of flavor and gooey textures with the perfectly crunchy exterior!
So easy, yet so mouthwatering, it's a must try recipe.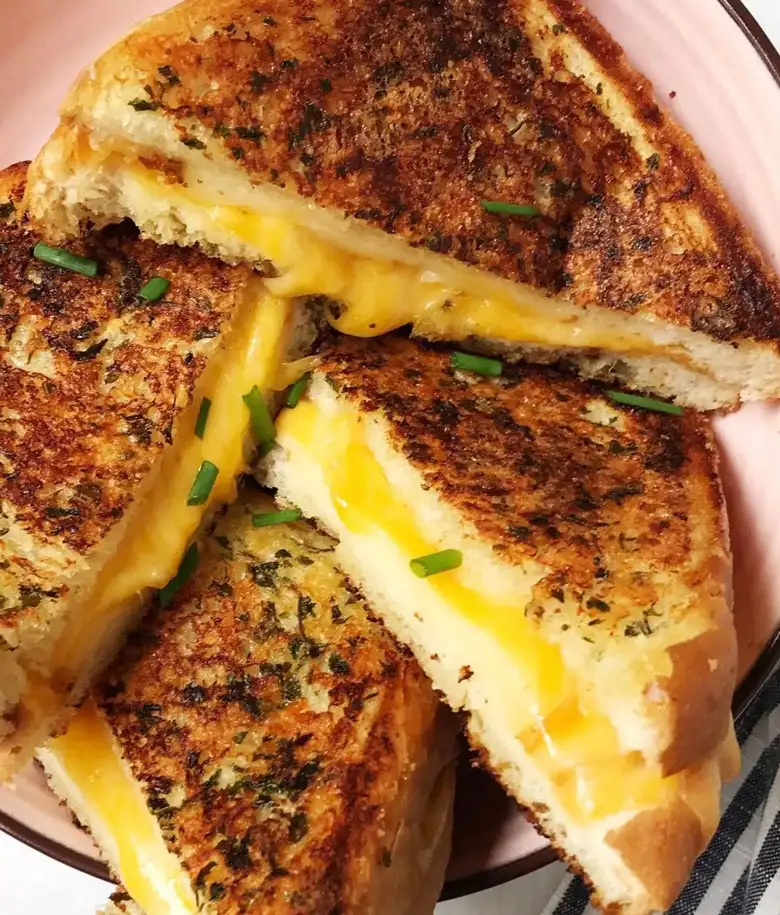 Here is an incredible recipe to blow your mind away by combining three hearty treats in one!
Relish the garlicy and buttery Texas toast that encloses delicious fixings of a pizza as well as a sandwich!
And here is another unbelievable fact about it!
Although it's an amazing 3-in-1 dish, you need no more than 6 ingredients!
So, jump to the recipe right away and see what all the fuss is about!
When it comes to using Texas Toast, the spirit of the cowboy is bound to come alive with these Cowboy Texas Sandwiches!
This flavor-packed creation captures the essence of the Wild West, combining sizzling sausages, fiery jalapeno slices, melty cheddar cheese and more!
And to take things to the next level…
You may replace regular mayo with some spicy spread to lather on the hearty Texas bread slices.
So, unleash your inner cowboy and embark on a culinary adventure that's as bold and satisfying as the untamed frontier itself!
Get ready to prepare a decadent breakfast treat – German Chocolate French Toast Cake!
Layers of fluffy French toast made with thick Texas toast feature an indulgent chocolate cream filling.
But the topping is the most exciting!
The rich frosting features shredded coconut and crunchy pecans than enhance the delicious factor!
So, instead of the conventional cakes, try this fun variation instead that is perfect for breakfast as well as a tea-time dessert.
Oh man, you've got to try this Cinnamon Sugar French-Style Texas Toast!
It's an unforgettable fusion of warm cinnamon and sweet toast!
Picture thick slices of bread, all fluffy and buttery slathered in an egg mixture. The outside gets all crispy, but the inside stays soft and gooey.
And then comes the cherry on the top…
The cinnamon and sugar mixture!
It's perfect for an indulgent breakfast to kill the Monday blues!
Prepare to be dazzled by a sandwich that is mighty GOOD!
Loaded with chicken and BBQ sauce, it is a real treat with smoky flavors where every bite is chunky and juicy!
And guess what the most amazing part is!
This sandwich needs no effort or special culinary skills! In fact, you can make it with leftover chicken!
Plus you can get creative and any veggies, cheese or whatever you are craving for!
Here is something to put a big cheerful smile on your face! It is a fun morning birthday surprise featuring fluffy Texas French toast!
And guess what?
This lovely treat is just as fun to make as it is to eat it!
Shower the toast with rainbow sprinkles and go wild with the whipped cream! It is something your kids are going to have loads of fun with!
So, check out the recipe and discover this creative, fun and unique birthday cake!
This is one is peanut butter fanatics!
Do you know what happens when you slather peanut butter on hot-from-the stove French toast?
Pure magic!
It's a French toast sandwich with crispy, brown toast oozing with peanut butter goodness! It's so rich, creamy and absolutely indulgent!
And creating this delightful treat needs no rocket science!
It's easy-peezy with a super delicious result!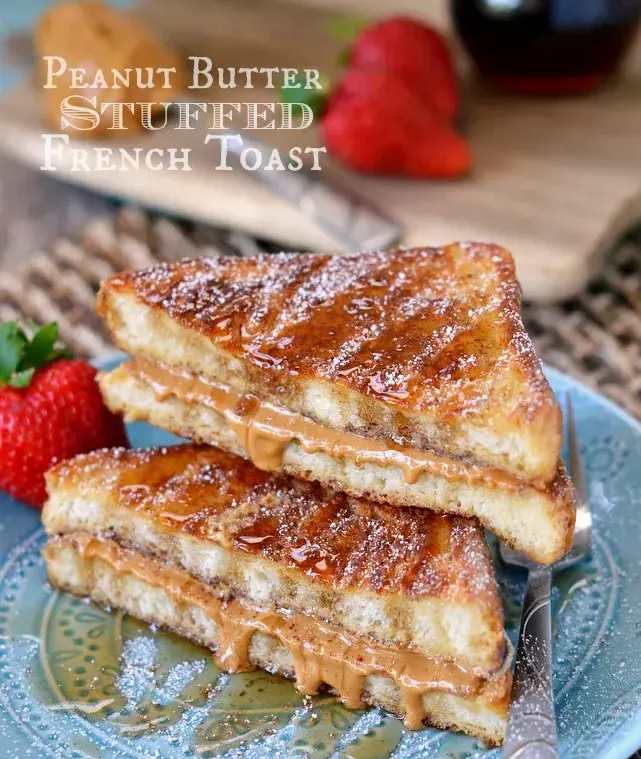 This has to be the most creative way of creating a sandwich using thick-cut Texas toast!
This recipe is unbelievably incredible!
It combines your love for pizza, pasta and sandwich! A 3-in-1 treat!
And here is a more dazzling fact…
You need just THREE ingredients for this incredible wonder!
Don't believe me?
Well, head to the recipe and see for yourself!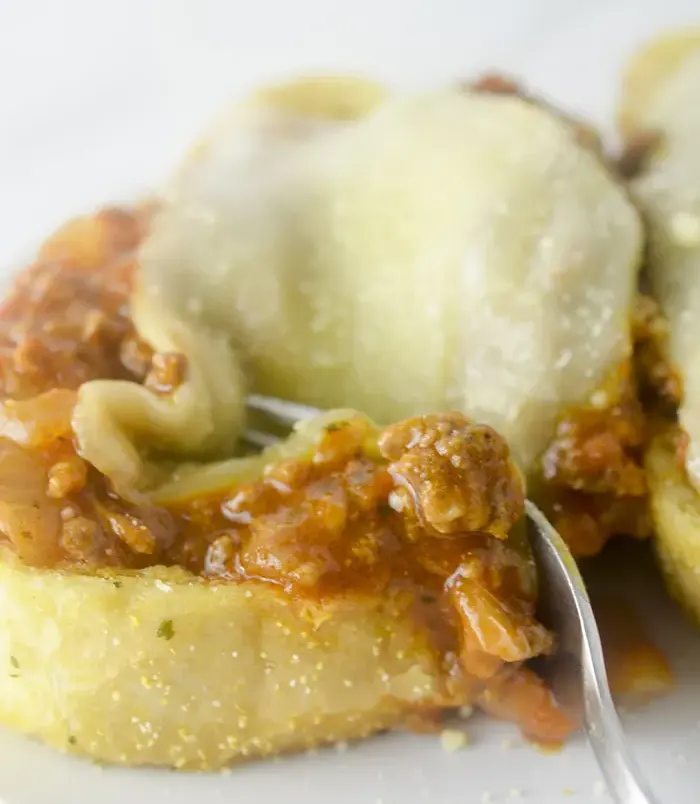 Start your day with a Texas-sized breakfast punch! This open-faced sandwich is the ultimate morning delight!
And there is more than just scrambled eggs on toast!
It's a divine combination of fluffy eggs with guacamole, cheddar cheese, Mexican salsa and a pinch of cilantro!
Well, don't just drool…
It's time to head to the recipe and learn how to make this wonderfully rich and delicious breakfast sandwich.
Thick and satisfying Texas Toast Garlic Bread is always a delicious treat!
But here is the twist!
Instead of using the conventional oven to make it, use your air fryer instead!
The benefits?
It makes the whole process much quicker and hassle-free. 5 minutes and one fresh batch is ready to be served!
This recipe helps you make the quickest garlic bread whenever you are craving for some!
The Reuben Sandwich is a true classic that's hard to resist.
Stacked high with layers of flavorful ingredients, it features corned beef, Swiss cheese, sauerkraut and thousand island sauce all nestled between slices of Texas bread.
When grilled to perfection, it becomes a melty, savory masterpiece.
The combination of savory meat, tangy sauerkraut, and creamy dressing creates a taste sensation that never disappoints!
So, dive into the recipe to delight the sandwich lover inside you.
Prepare yourself for a burger experience like no other with Texas Toast Griddle Burgers.
This mouthwatering creation takes juicy burger patties and sandwiches them between thick slices of golden-brown Texas toast.
And not to forget loads of cheese and veggies!
The result?
A perfect fusion between a hamburger and grilled cheese sandwich!
Check out the recipe and discover this sandwich feast!
Get ready for an epic and delicious breakfast experience that will keep you full and content!
This recipe takes your grilled cheese sandwich to the ultimate next level! It is a feast that charges you up for the day.
So, what exactly is all the hype about?
Texas toast hugging gooey cheese, crispy bacon, a fried egg, and a dollop of ketchup! Combining all your breakfast favorites!
It is an easy recipe that is worth trying!
Here is a delicious and tempting Panini sandwich that turns out to be an easy and convenient lunch option!
Here is why this recipe is incredible!
It uses ingredients that are usually available in your kitchen and refrigerator! Plus, the sandwich is ready in just 2 steps!
And guess what!
You can use store-bought deli turkey or your leftover turkey to create this Panini sensation!
This irresistible name alone will have you rushing to the recipe to whip up the burger and bite into the goodness!
It is a delight for vegan dieters as it is a hearty and immensely flavorful treat. It provides vegan substitutes for all animal-based ingredients.
Oh and I almost forgot!
The spicy ranch sauce adds a special effect to the mighty sandwich!
So, jump to the recipe and find the answer to your big appetite!
Final Thoughts
I bet these drool-worthy recipes with Texas Toast must have fired up your appetite!
There are so many treats to try including meaty sandwiches, a cheesy garlic delight, or a rich French toast!
And don't forget…
You can even get creative by using this bread as a substitute for burger buns or exploring unique ways to use Texas toast.
Its extra thickness and buttery goodness is oh-so-delightful!
I would love to hear about your ideas too. Please don't hesitate commenting with your feedback and thoughts.